Retail veteran sees sector recovery post 2012
By Sarah Morris
BARCELONA (Reuters) - Retail veteran Vittorio Radice, who made his name in the 1990s by turning London department store Selfridges into a trend-setter, said on Friday 8 May there is unlikely to be recovery in the retail sector until 2012.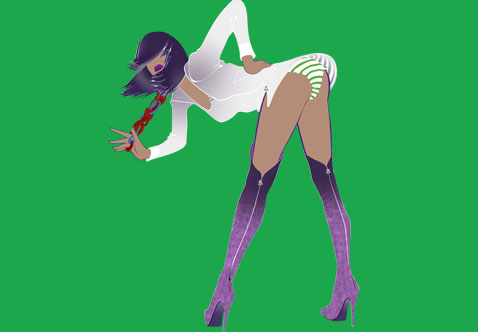 La Rinascente, the brand that Vittorio Radice heads
"In my opinion, the rate of growth, the rate of opportunity (for retailers), putting us back to where we were in 2007, won't happen up until 2012," Radice told an interview with Reuters on the sidelines of the World Retail Congress in Barcelona.
Radice's view of the timing of recovery in the retail sector is one of the most pessimistic voiced at the congress, although several other executives have warned it is unrealistic to count on a fast return to growth.
Radice, who took over as Chief Executive of Italian department store group La Rinascente exactly four years ago on Friday, said his restructuring of the company had produced a 20 percent growth in sales in the first six months of 2008 and 10 percent growth in the last six months.
The first four months of this year sales were flat.
"Our trend of growth has basically stopped," he said.
The unlisted company, which has around a dozen stores in Italy and made sales of 420 million euros ($562.8 million) last year, is not making a profit due to the one-off costs of restructuring and refurbishing the stores, said Radice.
"We are not making a profit but we are generating cash which is my main task," Radice said. "We are making EBITDA... It will be another year (before profit is made). We will start making profit soon, hopefully, but we're not there yet."
IMAGE MAKEOVER
When Radice took over in 2005, he embarked on a 7-year plan to improve the image of La Rinascente, one of Italy's oldest brands, founded in the 1860s.
He closed five loss-making stores, started giving drab store interiors a make-over and overhauled product lines.
"In the 70s there was a big explosion of Italian fashion labels which La Rinascente should have been the ambassador of, taking those labels throughout Italy. Instead it was developing private labels and mass market type of product," he said.
Italian luxury brands Gucci, Prada and Armani are among those sold at La Rinascente's flagship store in Milan.
As part of the company's restructuring, one La Rinascente store in Rome will be closed and replaced by a larger 15,000-squared meter flagship in the center of the city.
La Rinascente has also opened a new supermarket business in Milan selling designer goods ranging from 1 euro paperclips to select pieces of homeware, lighting and music equipment.
The firm's upmarket positioning comes as some of Italy's luxury brands suffer during the downturn.
Giorgio Armani said this week that 2008 had been a difficult year for the fashion and luxury market as his company posted a 14.6 percent fall in full-year profits.
Radice, however, said designer suits in the redesigned menswear sections were doing well in spite of the downturn.
"It would have done much better if the recession was not in place, but the new area of suits where Armani is bringing home excellent results."
Asked whether he would have to cut costs during the recession, Radice said "The company is now very lean... We have organized the company in a way which we are very well prepared to face this kind of situation."
($1=.7462 Euro)
(Reporting by Sarah Morris; editing by Simon Jessop)
© Thomson Reuters 2023 All rights reserved.