Red soles are his alone, French designer says
Apr 7 - Paris-based designer Christian Louboutin, whose pumps have graced many fabulous and famous feet, on Thursday sued fashion rival Yves Saint Laurent over the use of the color red on shoe soles.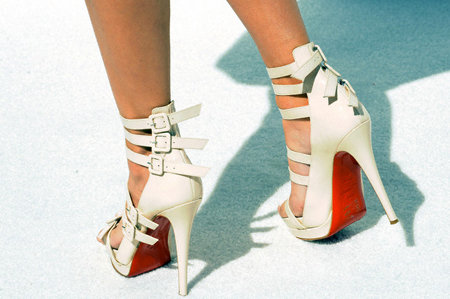 Shoes by Christian Louboutin
"Mr. Louboutin is the first designer to develop the idea of having red soles on women's shoes," said the trademark infringement lawsuit filed in Manhattan federal court.
Since January, Louboutin said in the suit, he has asked luxury company Yves Saint Laurent America, a subsidiary of the Gucci Group, to stop selling red-soled shoes in the same select Manhattan stores as he does.
"Defendants' use of red footwear outsoles that are virtually identical to plaintiffs' Red Sole Mark is likely to cause and is causing confusion, mistake and deception among the relevant purchasing public," the suit said.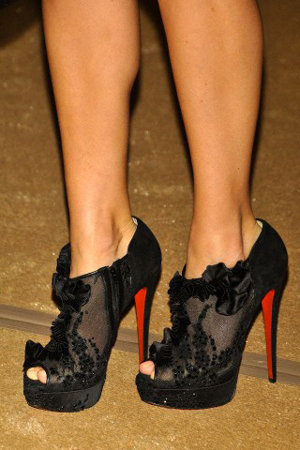 Shoes by Christian Louboutin
The suit asks for a judge to impose $1 million in damages and order YSL to stop manufacturing similar designs.
The Gucci Group was not available for comment and the U.S. branch of Yves Saint Laurent declined comment on the lawsuit.
Since shortly after Louboutin founded his first boutique in 1991 in Paris, the suit said, all his shoes have had red-lacquered soles. They can fetch more than $1,000 a pair.
"The Red Sole has become synonymous with Christian Louboutin and high fashion," it said, adding that Louboutin had trademarked the design in the United States in 2008.
(Reporting by Basil Katz; Editing by Ellen Wulfhorst and Jerry Norton)
© Thomson Reuters 2023 All rights reserved.