Quotes from Consumer and Retail Summit
NEW YORK - U.S. retailers might get a gift from consumers this year: A boring but steady holiday season with a gentle uptick in sales, according to industry experts at the Reuters Consumer and Retail Summit.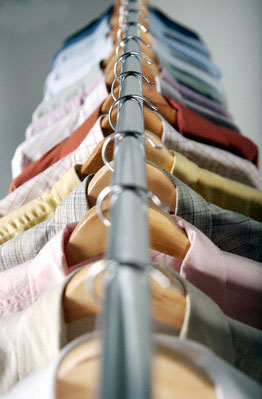 Photo : Corbis
That would come as a relief after the drama of 2008, when holiday sales plummeted during the worst days of the financial crisis, and 2009, when stores from Macy's Inc (M.N) and Saks Inc (SKS.N) to Abercrombie & Fitch Co (ANF.N) waited for shoppers to return.
"It's going to be the most boring holiday season we've had in quite some time," said Janet Hoffman, global managing director for Accenture's (ACN.N) retail practice.
"(That's) going to be really good news for many retailers because what they're going to see is incremental lift in sales."
The experts agree that sales over the 2010 holidays will be better than last year's, but still a far cry from 2007 levels.
But with unemployment near 10 percent and concerns about where the economy is heading, shoppers will be cautious through the end of 2010.
"From a spend perspective, the spend is still down," compared with levels two years ago, said Regina Gray, vice president of strategic insights at credit information company Experian (EXPN.L).
"Consumers are still going to be very conservative this year," she said. "While confidence is increasing that doesn't mean that spend will increase."
The holiday season, which runs from U.S. Thanksgiving in late November into the first week of the New Year, can represent as much as 40 percent of annual sales for some retailers.
Soon after the financial meltdown hit its nadir in the fall of 2008, retail sales collapsed. Holiday sales at stores open at a least year (same store sales) were down 5.6 percent that year compared with a year earlier, according to the International Council of Shopping Centers. Last year, they rose 1.8 percent.
Same stores sales in May this year were up 2.5 percent compared with a year ago, falling just short of expectations.
BETTER TO GIVE UP SALES THAN OVERSTOCK
Still, the economy has stabilized and people with jobs are less fearful of joining the ranks of the unemployed, meaning the holidays will bring some cheer.
"The bar is pretty low and the holidays will be okay. I don't think it's going to be as great as folks are predicting," said Matthew Katz, the global retail practice leader at AlixPartners. A low-single digit percentage gain over last year's holiday sales would be a good performance, all things considered, he said.
Katz said retailers will likely avoid building up inventories, lest they run the risk of slashing prices again to move product should the economy take a turn for the worse.
"I'd rather walk (away from) sales than have inventory," Katz said.
Even if retailers run the risk of losing out on some sales if they run low on merchandise, lower inventory will boost profits, he said.
Nonetheless, the headlines seemed to bring a daily reminder of the precarious state of U.S. consumer spending.
Ho-hum sales in May, after bigger sales gains in the first four months of the year, and the return of volatility to the stock market, illustrate how easily any momentum can be reversed.
"In the last month, it's sort of a rocky performance -- one week is good and one week is bad -- and the retailers that I've talked to can't really explain it," said Gilbert Harrison, chairman of boutique investment bank Financo Inc.
"How much of it is psychology, how much of it is because they've spent enough money and they don't have any more, nobody seems to know."
(Reporting by Phil Wahba; editing by Carol Bishopric)
(Additional reporting by Alexandria Sage and Dhanya Skariachan, editing by Michele Gershberg)
© Thomson Reuters 2023 All rights reserved.