PVH profit beats on strong Tommy Hilfiger sales
PVH Corp reported a better-than-expected quarterly profit on strong sales of its Tommy Hilfiger and Calvin Klein brands, but the clothing maker forecast first-quarter earnings below market estimates citing higher product costs.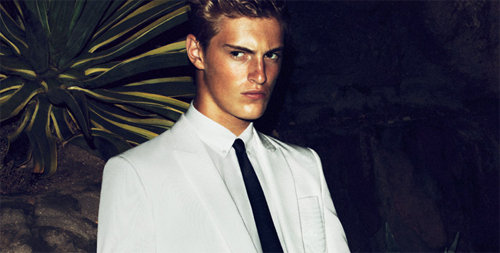 Photo Calvin Klein
The company, which has regularly posted results above market expectations for over two years, expects first-quarter adjusted earnings between $1.23 a share and $1.25 a share, below analysts' estimates of $1.32 a share, according to Thomson Reuters I/B/E/S.
However, the company raised its full-year adjusted earnings forecast to $6.10-$6.20 a share from its previous outlook of $5.90-$6.00 a share, saying it expects gross margins to improve in the second half of the year.
The company's operating margins have been shrinking since 2010 hurt by higher raw material costs and increased spending on advertising.
PVH, which shortened its name from Phillips-Van Heusen Corp, has been growing its international business and cashing in on strong demand for its well-known brands like Tommy Hilfiger and Calvin Klein, helping alleviate some of the margin pressure.
The company saw a 16 percent increase in revenue at Tommy Hilfiger and a 12 percent rise at Calvin Klein in the fourth quarter.
PVH bought Calvin Klein in 2002 and picked up Hilfiger for $3 billion in 2010.
Fourth-quarter net income rose to $81.2 million, or $1.11 a share, compared with $52.2 million, or 72 cents a share, a year ago. On an adjusted basis, the company earned a profit of $1.18 a share, topping market expectations of $1.10 a share.
The company, which also owns the Arrow and Izod labels, said revenue rose 10 percent to $1.53 billion, topping Wall Street estimates of $1.5 billion.
PVH shares have gained more than 26 percent since the start of the year. They closed at $89.81 on Tuesday on the Nasdaq.
© Thomson Reuters 2023 All rights reserved.