Ten years after having launched its first perfume, IKKS Fragrances has released its second ladies' scent: Private by IKKS. This eau de parfum has been designed to be like jewellery for the skin.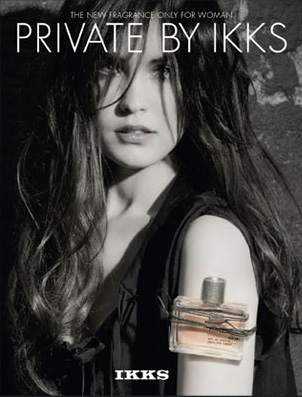 Private by IKKS
"We have designed Private by IKKS around a strong concept: The Jewel Fragrance," explained the brand.
The first thing that can be seen when looking at the bottle is that it is wrapped in a IKKS pendant, consisting of a metal plaque on a waxed cotton strap that can be worn as an item of jewellery.
As for the bottle itself, it has been created along the lines of the brand's ready-to-wear lines, with a vintage look. A hammer-finished cap with a rugged aesthetic, this flask appears to have stepped out of the past.
The fragrance itself was created by Thierry de Bashmakoff of the Agence Aesthete. A contradictory scent, it expressed the duality of women by being sweet, light, sensual and modern at the same time.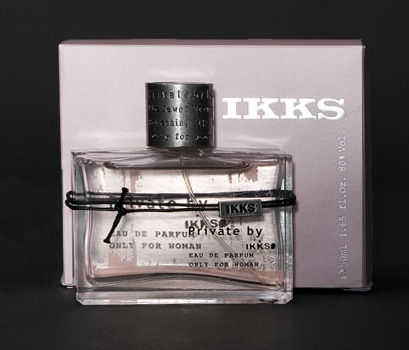 The bottle of Private by IKKS
Private by IKKS mixes a floral freshness with a fruity touch of mandarin and blackcurrant with a hint of vanilla, amber and praline. A contrast which is highlighted in the publicity for the perfume, which presents a young woman trouble by her perfume, the bottle attached to her arm as a symbol of addicition.
Private by IKKS will be available in selected perfume shops and department stores from the 2nd of November 2009 in two formats, 50ml (€44) and 100ml (€59).

By Jonathan Fulwell (Source: C. Vautard)
Copyright © 2023 FashionNetwork.com All rights reserved.