Poor July US retail sales 'misleading'
NEW YORK, Aug 18 (Reuters) - August retail sales in the United States could prove stronger after a poor reading in July that was "misleading", hedge fund manager Barton Biggs told Reuters Television on Tuesday 18 August.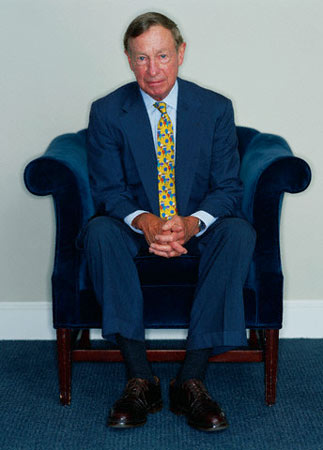 Photo: John Abbott/Corbis
Biggs, whose New York-based Traxis Partners manages close to $1 billion, said in an interview that July retail sales were skewed because a number of states moved their sales tax holidays for back-to-school sales to August, from July last year.
"That caused people to delay (purchases) and pushed sales into August," Biggs said.
The unexpected drop in July sales, after a rise in June, dented optimism after numerous previous data points had suggested the U.S. economy was on the road to recovery.
A Commerce Department report last week showed total retail sales edged down 0.1 percent after increasing 0.8 percent in June. Excluding motor vehicles and parts, sales fell 0.6 percent in July after rising 0.5 percent the prior month.
But Biggs, who said a strong pick up in consumer spending will be crucial for the U.S. and the global economies to recover, sounded upbeat on his outlook for this month's data.
"In the last three weeks in particular retail sales have already started to respond and are quite strong in August," he said.
Later on Tuesday 18 August, Target Corp's (TGT.N) chief executive officer said back to school results at the giant retailer are "encouraging" and he has seen a modest improvement from recent trends in August sales to date.
Consumer spending accounts for roughly two-thirds of U.S. economic activity.
(Reporting by Rodrigo Campos and Jennifer Rogers)
© Thomson Reuters 2022 All rights reserved.