Panic at the Disco sheds glam image, teenage angst
By Cortney Harding
NEW YORK (Billboard) - Given the radical image changes that Panic at the Disco has undergone in the past year, it's hard not to read the lyrics to its new album's opening song as a pre-emptive strike against critics.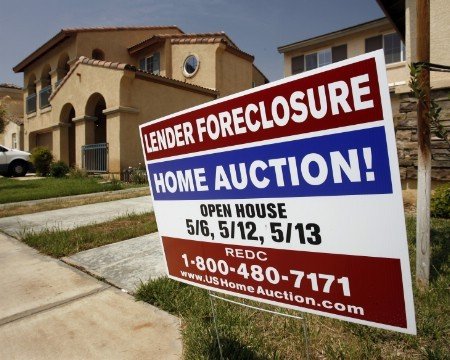 "Oh, how it's been so long/we're so sorry we've been gone/we were busy writing songs/for you," bassist Jon Walker sings, by way of apology for the two-and-a-half-year lag between 2005's "A Fever You Can't Sweat Out" and the new "Pretty. Odd.," due March 25 via Fueled by Ramen/Atlantic.
Then, he launches into lines meant to comfort fans who have no doubt noticed that their favorite band now looks less like Queen and more like the Kinks: "You don't have to worry cause we're still the same band."
Lyricist/guitarist Ryan Ross describes the song as "a lighthearted way to make an important statement." But despite Ross' insistence that things in Panic-land are business as usual, the fact is, a number of things have changed since the band burst on the scene in 2005, resplendent in layers of makeup and surrounded by circus performers.
The band shed one member (bassist Brent Wilson) and replaced him with Walker. The members traded their Hedi Slimane-style black suits for vests, cravats and floral patterns.
And perhaps most crucially, they toned down the bombastic, glammy sound of their first record, replacing it with a stripped-down approach that, at times, recalls the Beatles and Bright Eyes.
But it was that bombastic, glammy sound that made them stars in the first place. And with Panic at the Disco's history being so tied to it, will it be easy to shed?
MAKING THE BAND
John Janick, president of independent label Fueled by Ramen, was introduced to Panic by Fall Out Boy's Pete Wentz, who has his own imprint, Decaydance, through Fueled by Ramen.
"(Wentz told) me I had to come to L.A. to check out this new band that had contacted him online," Janick says. "I went and hung out with them, listened to some songs and signed them. At that point, they had never even played a show and were still in high school. We waited until they graduated, then flew them to (Washington) D.C. to make the record."
Realizing that he was dealing with a band that had almost no fan base, Janick sent it on the road with Fall Out Boy and set about coordinating an online campaign. Using sites like MySpace and PureVolume, both of which are popular with Fall Out Boy's key demographic, he started to build a grassroots effort, aligning the new band with the more established one.
The strategy seemed to pay off -- Fueled by Ramen shipped 15,000 copies of Panic's first record; 10,000 sold in the first week. Modern rock stations began spinning the band's songs, although the label didn't actively promote the record to radio. "I didn't want them to be thrown in everyone's faces," Jannick says. Instead, the band took its time and shot its first video, for the song "I Write Sins Not Tragedies."
That clip, an over-the-top production that featured the Lucent Dossier Vaudeville Cirque, premiered January 17, 2006, on MTV's "TRL." The video was the first time many viewers saw Panic, and it was crucial in establishing the visuals that would be associated with the band. For the remainder of 2006, the band sold out theaters before embarking on an arena tour. The accompanying stage sets and visuals were splashy and intricate; shows featured ballerinas and acrobats, while Panic's members went through so much makeup that MAC Cosmetics offered to set them up with a supply of eyeliner in exchange for an endorsement.
They released a series of big-budget videos, again depicting the members as something straight out of the Moulin Rouge, culminating in the band taking home MTV's video of the year award for "Sins" in 2006. Two months prior, "Fever" had peaked at No. 13 on the Billboard 200, before being certified platinum a month later. To date, it has sold 1.67 million copies, according to Nielsen SoundScan.
INTO THE WOODS
After its banner year in 2006, Panic retreated to a cabin in the woods in early 2007 to begin work on its follow-up. Ross describes the initial effort as "a short story set to music. I was mostly working on it by myself, and while the other guys liked it, it wasn't as good as I wanted it to be."
Janick says the band did some rough recordings in April and May, but by June, it was clear that it wanted to change direction. "Those recordings are on the shelf," Janick says when asked if they would ever be released as B-sides or fan specials. "And because the quality of the recording isn't that great, they will probably stay on the shelf."
Wentz, who describes his role in the band's development as "Obi-Wan living in the desert," says he heard the lost record and that it sounded like "a bizarre musical about wolves. It felt a bit forced."
The death of that project, Ross says, "gave me a lot of insight. It became easier to move forward after that was done." Ross adopted the Beatles as his new role models for the next take on the second Panic album. "They weren't afraid to try things and do what they wanted to do," he says.
"We wanted to grow, and we were really over the circus theme at that point," he continues. "We went out in the woods and got new clothes and all grew beards. Jon and (frontman) Brendon (Urie) wrote songs for the record, and it became more of a band effort and less about me."
In the summer of 2007, Panic took the opportunity to try out new songs, performing them at several festivals around Europe. For a band whose garish live show had been its staple, it also took a risk by performing, as Wentz puts it, "wearing flannel shirts and jeans. They looked like they were coming out to do covers of the Band."
PUNCTUATION MATTERS
Performing looking like Pearl Jam circa 1993 was the band's first airing of its new self, and the next step it took was dramatic in its own way. After two years of being officially known as "Panic! at the Disco," the band removed the exclamation point from its name.
"We ruined a lot of MySpace names with that move," Urie says sarcastically. "You look silly now if your MySpace name is John! at the Disco."
The fans who haunt the band's MySpace and Facebook pages noticed the change and took to the forums to engage in some grammatically incorrect debates, with an even split between those calling the band a sellout and those writing off the minor change as harmless. Wentz compares the change to "when Kentucky Fried Chicken changed their name to KFC. At the end of the day, it's still chicken."
For the band, at least, the decision was seeped in meaning. "Dropping the exclamation point was our way of drawing a line in the sand," Ross says. "We have a new record and we feel like a new band. We were all tired of it, and we went ahead and got rid of it."
"This is going to be like when Kiss took of their makeup," Wentz says. "At the end of 2006, Panic had really just become too known for their look and the circus visual.
"As artists, they had to reinvent themselves," he continues. "Otherwise you hit a glass ceiling. When I signed them, Brendon was 17 and he didn't have much life experience. He came to see me in California and stayed up all night because he was so excited about not having his parents tell him to go to bed."
"I have spent time thinking about how our fans will respond to this," Ross says. "But a lot of them are close to our age, and they have also changed between being 18 and 22. I honestly believe our fans are going to grow with us. They will see that this is a natural evolution and not something calculated."
Noting that "it's important for us to reinvent our sound and our visual," Urie adds, "We were really young when we wrote the first record, and that teenage angst paid off well. But we are happy with the music and with the place we are in. In a weird way, this feels like another first record."
Reuters/Billboard
© Thomson Reuters 2023 All rights reserved.