Overseas ASOS sales offset slower UK growth
LONDON (Reuters) - Online fashion retailer ASOS (ASOS.L) posted a 9 percent rise in first-half profit and said sales remained strong in its second half, with a pick up in overseas demand offsetting slower growth in Britain.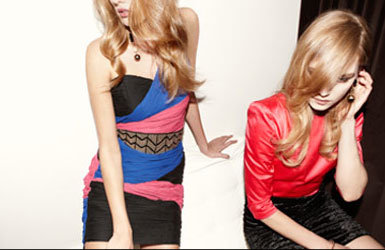 Photo: www.asos.com
The firm, which targets internet-savvy 18-34 year olds looking to emulate the designer looks of celebrities like Kate Moss and Victoria Beckham, but at a fraction of the price, said on Monday 16 November it made a pretax profit of 4.4 million pounds in the six months to September 30.
In September ASOS had said first-half profits would be "marginally ahead" of the same time last year.
Sales rose 47 percent to 96.5 million pounds and had continued close to that rate -- up 46 percent -- in the seven weeks to November 15, ASOS said.
This included a pick up in growth overseas to 161 percent from 112 percent in the first half, but a slowdown in Britain to 23 percent from 33 percent.
"Our outlook for the second half remains cautiously optimistic," Chief Executive Nick Robertson said.
"Stock and costs have been controlled well, so our performance in the second half should be significantly ahead year on year, providing sales continue to grow in line with expectations."
(Reporting by Mark Potter, Editing by James Davey)
© Thomson Reuters 2022 All rights reserved.