October US chain store sales expected to fall
NEW YORK, Nov 03 (Reuters) - U.S. retail chains may report one of their worst monthly sales results this week as a global financial crisis leaves its mark on ordinary consumers, casting new doubt on holiday season sales.
Leading U.S. retailers, including Wal-Mart Stores Inc , Costco Wholesale Corp and J.C. Penney Co Inc release October results on Wednesday and Thursday and Thomson Reuters is forecasting a decline of 0.1 percent.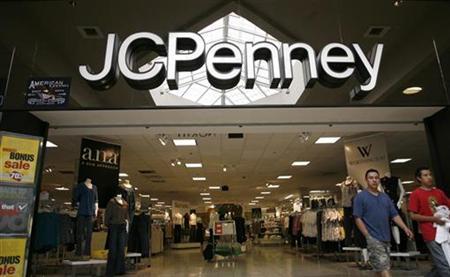 "If the index actually comes in at -0.1 percent, this would be the weakest same store sales result ever registered since Thomson Reuters began collecting estimates in 2000," it said.
Department stores and specialty retailers are expected to be the worst hit, mitigated only slightly by shoppers seeking bargains at discount chains or drugstores.
Consumers who are already under pressure from high food and fuel prices and a crumbling housing market found themselves in an even worse off in October.
The financial crisis that began in September has intensified the prospect of a deep global recession and shaken consumer confidence in banks and the stock market.
"We're all one degree removed from somebody who has lost a job," said FBR Capital Markets analyst Adrienne Tennant. "It seems like it's so close to you ... and people put themselves in the what-if scenario, what if that happens to me? I think that's what is keeping people from spending."
Retailers, such as Chico's FAS Inc and Talbots Inc , could cut third-quarter earnings forecasts, she said. Tennant now expects holiday sales, which include November and December, to fall -- something that has not happened since the National Retail Federation begin tracking such sales in 1992.
The NRF expects holiday sales to rise 2.2 percent, the lowest gain in six years. The trade group is waiting until after the U.S. Presidential election and updated data on consumer spending to decide whether to revise that forecast.
So far, the gloomiest forecasts expect the worst holiday shopping season in nearly two decades.
Banks have reduced lending, cut credit card lines or curbed new car financing, hurting the ability of shoppers to spend. Companies continue to shed jobs, with Circuit City Stores Inc on Monday becoming the latest employer to outline plans to slash positions.
In the volatile environment, consumers are slamming shut their wallets, putting away maxed-out credit cards and venturing to stores to only buy what is necessary or on sale.
DEPARTMENT STORES WORST HIT
Department store operators are expected to report the weakest October sales, according to Thomson Reuters. The group, which includes J.C. Penney and Kohl's Corp , is forecast to report a 10.8 percent drop in October sales at stores open at least a year, or same-store sales.
Mid-tier department stores have struggled this year as shoppers pare trips to the mall due to high gasoline prices or seek out cheaper retailers. But upscale chains such as Nordstrom Inc and Saks Inc are also hurting as the financial crisis roils stock portfolios and devalues real estate holdings.
"Given the discretionary nature of department stores, with high dependence on apparel and home merchandise, we continue to see top line challenges for the department store sector into 2009," wrote Robert Drbul, a Barclays Capital retail analyst.
Specialty apparel retailers, such as Gap, TJX Cos Inc and Chico's are expected to report a 5.6 percent drop in October same-store sales, according to Thomson Reuters. Teen retailers, such as Abercrombie & Fitch Co and American Eagle, are forecast to post a 5.2 percent decline.
Tennant said teen retailers such as Aeropostale Inc and American Eagle that were the most promotional had the strongest traffic, while less promotional retailers, such as Abercrombie, had weaker traffic.
DEER IN THE HEADLIGHTS
While consumers may have avoided purchasing excess clothes or jewelry in October, they did shop for necessities such as food and drugs. Drugstores are forecast to notch a gain of 1.6 percent, while sales at discounters, such as Wal-Mart and Costco, are expected to report a rise of 1.5 percent.
But that is a slowdown from September when discounter sales rose 2.8 percent and drugstore sales rose 3.7 percent.
"Most Americans have been caught like deer in headlights, not knowing what financial or economic disaster is around the corner," Susquehanna Financial Group analyst Thomas Filandro wrote in a note. "More and more consumers are broadly pulling back, leaving the retailer with little choice other than to promote."
One positive for retailers in October were gas prices. The average price for a gallon of regular gasoline, which was $3.63 at the end of September, fell to $2.65 by the end of October, according to the Energy Information Administration.
Filandro said retailers could eke out a "reasonable" holiday season, helped by the drop in gas prices and the end of the U.S. presidential election.
But Tennant does not expect easing gas prices to offset the wider struggles facing consumers such as rising unemployment. (Editing by Andre Grenon)
© Thomson Reuters 2023 All rights reserved.