NZ's Hallenstein Glasson year profit falls 19%
WELLINGTON, Sept 24 (Reuters) - New Zealand clothing retailer Hallenstein Glasson Holdings Ltd (HLG.NZ) reported a 19 percent fall in full year profit on Thursday 24 September because of tough retail markets and shrinking margins, but said it expected the coming year to be better.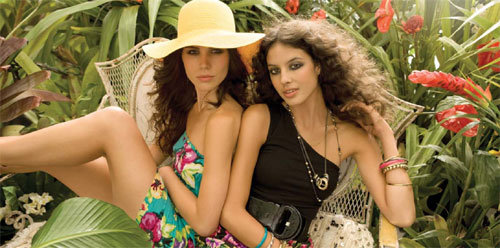 Glassons from Hallenstein & Glasson - Photo: www.glassons.com
The company said net annual profit for the year to August 1 was NZ$12.8 million ($9.2 million) compared with NZ$15.9 million last year.
The result was slightly better than expected. Last month the company said it expected net profit to be between NZ$12.2 million and NZ$12.4 million, down 23 percent on last year.
It said sales had improved in the second half and its Australian operations had performed better than New Zealand.
The company did not give any profit guidance but said it expected an improved performance.
Hallenstein Glasson declared a dividend of 11 cents per share, compared with 10 cents last year.
Shares in Hallenstein Glasson closed on Wednesday 23 September at NZ$2.94 and have risen nearly 40 percent so far this year compared with a 16 percent rise in the benchmark NZSX-50 index .NZ50. ($1=NZ$1.39) (Reporting by Katie Foley)
© Thomson Reuters 2022 All rights reserved.