NZ's Hallenstein Glasson says profit to fall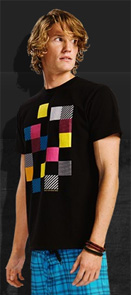 Hallenstein spring-summer 2009
WELLINGTON, Feb 4 - Sales for the full six months ended 1 February 2009 were down -2.84% on the same period last year.
Sales for the key month of December 2008 showed a decline of -4.6% on last year. While the key trading days leading up to Christmas and Boxing Day sales were strong, they were not sufficient to make up for the weak sales experienced in early December.
January sales have shown a slight improvement at +1.90% on the prior year. An intensively competitive retail environment has resulted in margin erosion of approximately 3% points on last year while we protect market share and manage stock levels. In addition, reduced interest rates have resulted in lower interest income on cash reserves, and the cumulative impact on increased costs have impacted on profit.
As a result, the forecast net profit after tax for the six months ended 1 February 2009 is expected to be in the range of $5.4 to $5.6 million, down approximately 40% on the prior period.
A full profit announcement for the six months ended 1 February 2009 will be announced to the NZX on 27th March 2009.
© Thomson Reuters 2022 All rights reserved.