NZ's Hallenstein Glasson H1 profit down 41 percent
WELLINGTON, March 27 (Reuters) - New Zealand clothing retailer Hallenstein Glasson Ltd. (HLG.NZ) on Friday March 27 reported a 41 percent fall in first half net profit due to weak trading and tighter margins.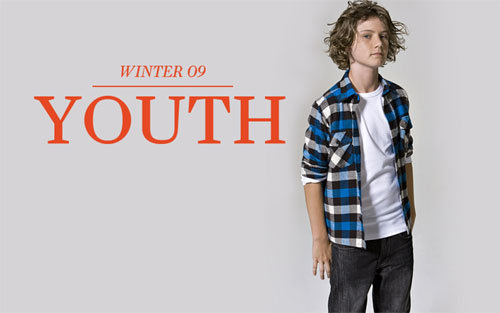 New Zealand based Hallensteins Winter 2009 collection for youths
The company, which has mens and womens clothing stores in New Zealand and has expanded into women's fashion in Australia, posted a net profit after tax of NZ$5.48 million ($3.1 million) for the six months to Feb 1, down from NZ$9.2 million a year earlier.
Shares in Hallenstein Glasson last traded at NZ$2.3.
It declared a dividend of 10 cents a share, compared to 17 cents a share last year.
On Feb 4 the company said it expected a half year profit around of NZ$5.4 million to NZ$5.6 million, after sales for the first half ran about 3 percent behind last year. ($1=NZ$1.74)
© Thomson Reuters 2022 All rights reserved.