NWQ Investment cuts passive stake in PacSun
Dec 10 (Reuters) - Pacific Sunwear of California Inc shareholder NWQ Investment Management Co LLC cut its passive stake in the athletic-clothing retailer to 0.01 percent from 10.87 percent, according to a regulatory filing Nov. 28.
The cut brings NWQ's ownership in the company to 6,419 shares, and gives it sole voting power over these shares.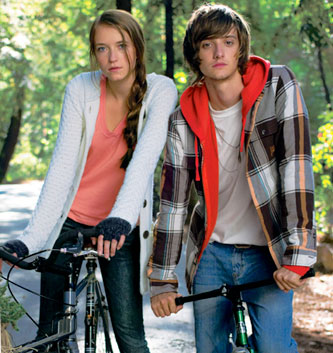 http://shop.pacsun.com/
Pacific Sunwear, which has struggled in recent years to recapture its former success with teens looking for surf-inspired wear, had on Tuesday said that Thomas Kennedy, division president of PacSun, resigned to pursue other interests.
"We believe that investors may be concerned about Pacific Sunwear's loss of a senior executive at a time when the retail environment is so tough and while (the company's) results remain pressured," UBS analyst Roxanne Meyer wrote in a note dated Dec. 9.
Pacific Sunwear, which competes with other teen apparel retailers, including American Eagle Outfitters and Children's Place , had posted third-quarter loss from continuing operations hurt by a slowdown in consumer spending and forecast a loss for the fourth quarter.
However, Meyer said things remain "business as usual" at Pacific Sunwear as she doesn't believe this action points to uncertainty in the company's merchandise direction.
She has a "neutral" rating and a $1.50 price target on the stock.
Pacific Sunwear shares were down a little over 2 percent at $1.82 in late afternoon trade on Nasdaq Wednesday. They have lost more than 85 percent of their value this year. (Reporting by Dilipp S. Nag in Bangalore; Editing by Anthony Kurian)
© Thomson Reuters 2023 All rights reserved.