New stock index seeks to define what is luxury
By Nick Antonovics
PARIS (Reuters) - People's ideas of what constitutes luxury vary from caviar to fast cars to a handbag costing more than 40,000 pounds.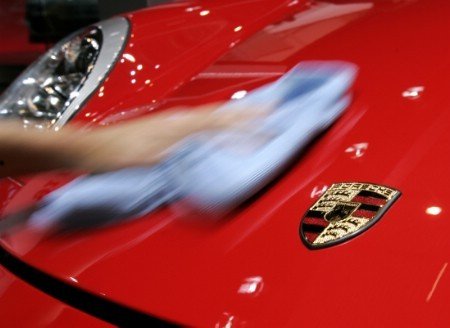 The same goes in the world of finance, where luxury fund managers take a wide view on what is a high-end item and include makers of sunglasses to marine electronics in their portfolios.
German stock exchange operator Deutsche Boerse took a view on Monday when it launched a World Luxury Index on behalf of French bank BNP Paribas, which plans to use it as a benchmark for an investment certificate.
The index defines a luxury company as one that makes more than 50 percent of its sales from high-end goods, and then filters them by their market value and how much they are traded.
On this basis, German car maker Porsche is included, but rivals Mercedes and BMW are not.
"(BMW) is not identified as a luxury goods provider ... it depends how much is in the upper segments," said Heiko Geiger from Deutsche Boerse's Marketing and Sales department.
Mercedes, Aston Martin and Lamborghini may be luxury brands but are also excluded because they account only for a small part of the turnover of bigger groups.
Deutsche Boerse applied its criteria across a range of sectors, including hotel operators with a large proportion of four-star and above rooms, cruise ship companies and upmarket makers of consumer electronics.
It then filtered companies by looking at their market value and the average daily turnover in their shares. No single share is allowed to make up more than 10 percent of the index.
This meant closely-followed luxury companies such as Italian leather goods maker Tod's, which has a small free float and not very liquid shares, were not immediately included in the index, whose composition will be reviewed annually, said Geiger.
Not surprisingly, the index is dominated by clothing and jewellery makers, such as French luxury goods giants LVMH and its parent company Christian Dior, and Swiss-based African rival Richemont.
But it also includes U.S. golf equipment maker Callaway Golf Company, auction house Sotheby's and Japanese cosmetics firm Shiseido.
Details of the BNP Paribas product using the new index were not available.
© Thomson Reuters 2023 All rights reserved.