New London fashion trade show launches next month
Scoop, a new international fashion show, is launching next month at the Saatchi Gallery in London. Taking place over the course of 3 days, from February 13th to 15th, the event will serve as a platform for contemporary designers and emerging talents from different countries to showcase their Autumn/Winter 2011 collections.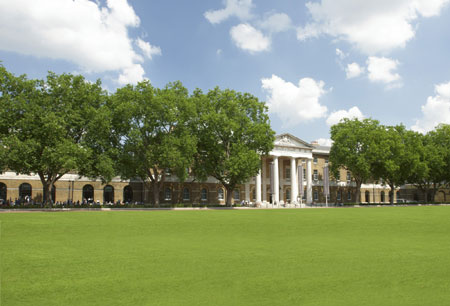 Exterior of the Saatchi Gallery in London
Scoop is the creation of fashion industry expert Karen Radley, Alfred Radley's daughter. Following her father's footsteps, Karen worked at Radley for several years, where she gained an all round experience in selling, manufacturing and designing before going on to manage the designer company Quorum.
In an interview with Event magazine, Karen explains that she decided to go into the event's industry in order to launch an international show that would focus on premium designer brands and accessories.
Said to be similar to famous trade shows such as Coterie in New York, Magic in LA, White in Milan and Tranoi in Paris, Scoop will give designers an opportunity to expand into the UK market, while allowing buyers to source established and emerging brands and see their newest products first hand.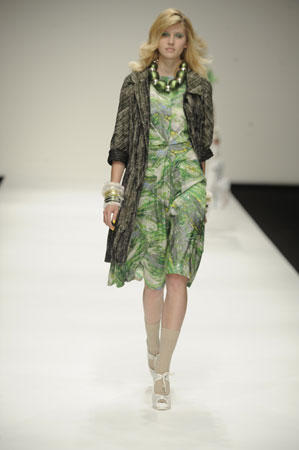 Catwalk image of Betty Jackson Two
Brands such as Betty Jackson Two, Sara Berman, Plein Sud, La Perla, DNKY, Kenzo, Vivienne Westwood, Valentino, Givenchy and Zapa are a few of the names in the list of 23 confirmed exhibitors for the 3-day February show. With the support of Karen's knowledge and experience, Scoop is expected to attract over 3,000 of the most influential UK and European buyers and become a twice-a-year event for Summer and Autumn collections.

Marina Felippe
Copyright © 2023 FashionNetwork.com All rights reserved.