Model Tom Nicon died from falling from building window in Milan
Published
today
Jun 29, 2010
Rome, 19 June (EFE) – French model Tom Nicon died at 22 years old on the 18th June from falling from an apartment building in Milan where he was put up for the Italian city's Menswear Fashion Week, that lasted from the 19th until the 22nd of June.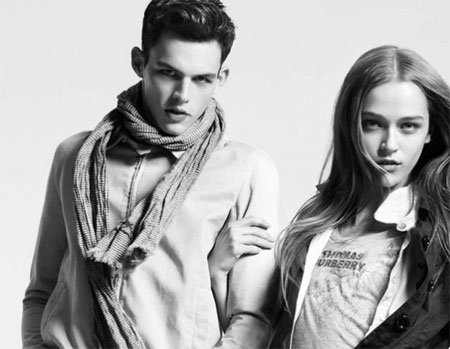 Tom Nicon
According to the website of Milanese daily newspaper "Corriere della Sera", the young model's body was found around 2.30 p.m. local time (12.30 GMT) in the courtyard of the building on Viale Papiniano by the aprtment's porter, whom called the emergency services, who were consequently unable to do anything to save Nicon's life.
Slightly before hearing the body hit the ground, the doorman confirms that he saw Nicon entering the building, not showing any signs of aggression, and going up the stairs to the flat where he was staying.
The first hypothesis which the Italian police are working on, according to the evidence that they've gathered from some of the model's friends, is suicide, probably due to the break-up with a girlfriend.
The model's agency, Dmanagement Group, communicated the mourning on their website and dedicated the following phrase to Nicon: "Tom Nicon. A friend for us all, always so special, always shining, and such a good model and human being".
The French model had been working for important fashion brands, like Burberry, Louis Vuitton, Versace, Kenzo and Hugo Boss.
© EFE 2019. Está expresamente prohibida la redistribución y la redifusión de todo o parte de los contenidos de los servicios de Efe, sin previo y expreso consentimiento de la Agencia EFE S.A.