Mobius picks Brazil and China
By Jeffrey Hodgson
HONG KONG (Reuters) - Brazil, China, Turkey and South Africa are the top picks of high-profile emerging markets fund manager Mark Mobius, who also sees value in developed market firms with heavy emerging market exposure.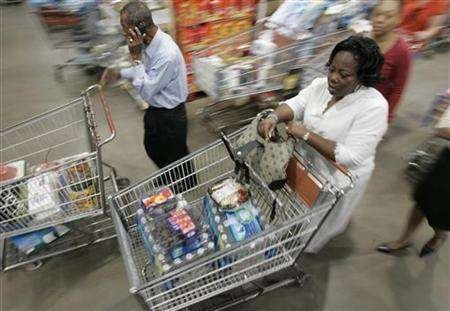 China and Turkey in particular have seen sharp declines in their share markets, with the Shanghai Composite Index .SSEC down 37 percent and the Istanbul benchmark off 25 percent since the start of the year.
"There are many more bargains in those countries than in other countries," Mobius, who oversees more than $40 billion in emerging markets assets at the Templeton Asset Management arm of Franklin Resources Inc , told Reuters on the sidelines of the FundForum Asia conference on Wednesday.
After rising more than 36 percent last year, MSCI's main emerging market equity index .MSCIEF is down nearly 8 percent so far this year.
Mobius said India was his biggest underweight call among emerging markets. "But that's changing, by the way, because India has come down quite a lot," he added.
Mumbai's main Sensex index is down nearly 23 percent from a record high in January.
Mobius also said he liked Taiwan stocks following the presidential election last month of Ma Ying-jeou, who favours strengthening business ties between the island and mainland China, which are longtime political rivals.
"We have Taiwan assets and we are buying Taiwan assets. There is great optimism about rapprochement with China," Mobius told the FundForum event.
A veteran of the Asian financial crisis of 1997-98, Mobius said that while he favoured emerging markets, the recent decline in valuations in established markets had generated investment opportunities.
"I do think there are good opportunities in the developed countries, companies that are multinational but that have big markets in the emerging markets," Mobius said.
He cited construction equipment giants Caterpillar Inc of the United States and Japan's Komatsu Ltd as companies poised to tap growth in emerging markets, as well as Sweden's Oriflame Cosmetics , which sells its products in Russia.
Brazil was the largest holding in the firm's Templeton Emerging Markets Fund at the end of February, accounting for about 19 percent of assets, followed by China, Russia, Turkey and South Korea, according to a company fact sheet.
Vale , the world's biggest iron ore miner, was the fund's largest holding, followed by fellow Brazilian resource play Petrobras .
Other top 10 holdings included Chinese aluminium firm Chalco and China Mobile , the world's biggest cellular phone carrier.
© Thomson Reuters 2023 All rights reserved.