Millionaires increased spending on luxuries in '09
NEW YORK (Reuters) - As financial markets recovered last year, the world's millionaires again indulged in their passions for luxury cars, yachts, art and jewelry.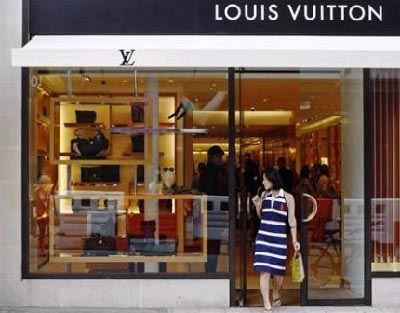 Photo : Reuters/Luke MacGregor
While demand for many luxury items remains weaker than in 2007, spending on so-called "passion investments" increased during the second half last year and is expected to continue to rise, according to the latest Merrill Lynch-Capgemini world wealth report.
"Auction houses, luxury goods makers and high-end service providers, which all reported signs of renewed demand later in 2009, expect spending to be more robust in 2010," the report said.
The wealthy spent more on cars, boats and jets in 2009 than the year before. Millionaires in the emerging markets showed increased demand for luxury cars.
BMW (BMWG.DE), for example, reported double-digit growth in sales in China and Brazil in 2009, while VW's (VOWG_p.DE) Audi also had a sharp increase in China sales, the report said.
Yacht makers were roiled by the market meltdown, with 80 percent forced to suspend or shut down operations. Sales started to recover during the 2010 first quarter, with U.S. yacht sellers reporting a 30 percent increase in sales compared with a year earlier, according to the report.
And with financial markets still in flux, a number of millionaires are investing in art and other collectibles -- such as antiques, coins and fine wines -- that they believe will retain their value over the long-term, the report said.
In the art world, millionaire investors eschewed contemporary art for works by old masters and modern art from the 1960s and 1970s -- art considered more likely to hold its value.
There was less demand for fine art overall last year: Global fine art auction sales totaled $4.6 billion, down 45 percent from 2008.
China was one of the few countries to see an increase in demand for fine art, with a 25 percent increase in auction revenue to $830 million.
Sales of other collectibles started to recover. The Live-ex 100 Fine Wine Index, which tracks the price of 100 of the world's finest wines, rose 15.7 percent during 2009.
Sales of coins and memorabilia also rose, with a number of high-end items selling at high prices at auctions in late 2009.
Perhaps most notable was a 1795 reeded-edge U.S. penny, one of only seven in the world, which sold at auction for nearly $1.3 million. It was the first time a 1-cent coin had broken the million-dollar barrier, according to the report.
Wealthy investors are also holding an increasing portion of their passion investments as jewelry, gems and watches. It is a particularly attractive investment for Middle Eastern millionaires, who held 35 percent of their overall passion investments in jewels.
(Reporting by Helen Kearney; editing by John Wallace)
© Thomson Reuters 2023 All rights reserved.