Michels wanted by M&S shareholders
LONDON (Reuters) - Marks & Spencer (MKS.L) shareholder, the Local Authority Pension Fund Forum (LAPFF), is backing Sir David Michels, the former Hilton boss, to replace Sir Stuart Rose as chairman, reported the Sunday Times.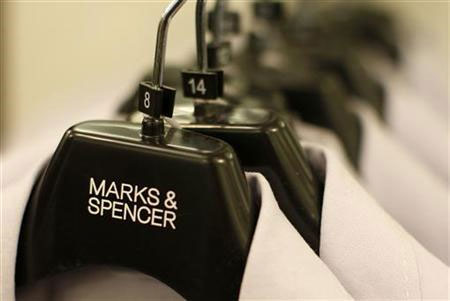 Photo: REUTERS/Stephen Hird
The newspaper quoted LAPFF's chairman Ian Greenwood as saying Michels, who is currently deputy chairman and senior independent director at the company, "would be perfect for the job."
Rose is facing renewed calls to share power at Britain's largest clothing retailer a year after he saw off an investor rebellion over his elevation to executive chairman from chief executive in contravention of corporate governance guidelines.
M&S is facing a revolt by shareholders at its annual meeting on Wednesday 1 July with about 20 percent planning to back a resolution to block Sir Stuart Rose from remaining chairman, according to a report in The Observer.
The company could not be reached for comment.
(Reporting by Matt Scuffham; Editing by Jon Loades-Carter)
© Thomson Reuters 2023 All rights reserved.