Men's designers see a time to step back, blend in
By Christopher Michaud
NEW YORK (Reuters) - Just as flush times gave traditionally staid menswear permission to loosen up, a grim economy is dictating a back-to-basics gravitas and a return to serious business attire.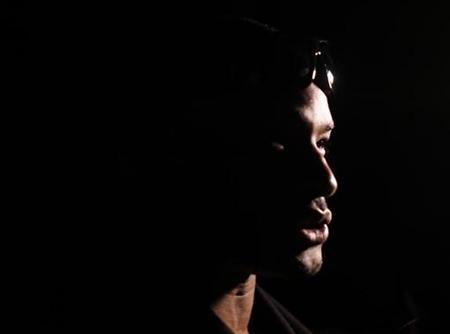 Menswear, never in the vanguard of U.S. fashion, is looking to tried-and-true staples of a good suit, shirt and shoes that signal stability, focus and solvency, say fashion experts taking stock of the collections showing at New York's Fashion Week.
"These are times that tend to homogenize fashion," said Alan Flusser, author of "Dressing the Man: Mastering the Art of Permanent Fashion." In menswear, he said, that means clothes that "project a sense of importance, security and continuity."
"People want to look like they're working. You're going to see more men looking for interview-esque clothes than ever before," he said.
The collections at New York's Fashion Week bear that out. Hundreds of designers are showing both men's and women's lines at the semi-annual event that ends on Friday.
Calvin Klein's largely monochromatic collection reflected lean times, with slim silhouettes stripped of detail. Suits, shirts and ties all rendered from the same fabric comprised single outfits.
While some futuristic molded foam sculpted pants and jackets lightened the mood a bit, a bevy of proper cashmere topcoats relied on conservative fabrics such as tweed, herringbone, houndstooth and a workmanlike twill.
Richard Chai's first menswear show featured gray and more gray, with a host of peacoats, military jackets and a boxy, short-waisted schoolboy jacket suggesting institutional conformity -- none so much as a waxed denim jacket reminiscent of Mao's Cultural Revolution.
While hints of color such as plum or mustard daubed a few shows including Spurr, far more typical was Duckie Brown's collection with industrial, military and prison influences.
Duckie Brown's exercise in conformity included peacoats and sleekly tailored overcoats suitable for the stylized stars of television's "Mad Men," set in the 1960s, variously paired with carpenter trousers in flannel or twill.
Miguel Antoinne described his collection as "a move away from casualization," with tailored militaristic looks in somber black and grays.
"It's apparent that super trendy and overdone will not be the approach for fall," said Tom Julian, a brand and trend consultant. "It's back to quality, and updated classics with a modern attitude."
Designers face a gloomy recessionary landscape of tight credit, choked retail sales, job cuts and anxious consumers unwilling to spend on much more than necessities.
"The fact is, most people own enough clothes, but they've become accustomed to shopping as entertainment," said Flusser. "They can really hold off now on buying new things. Men, in particular, have enough to coast for awhile."
In the next year, he added: "There will be fewer designers, fewer people in the fashion business and less risk in terms of retailers organizing their assortments," he said.
© Thomson Reuters 2022 All rights reserved.