MBFG: quarterly losses and economising actions
Mariella Burani Fashion Group (MBFG) started the year with a first quarter loss of €1.7 million before tax, miles apart from the €16.7 million in raw profit seen a year earlier. Now, after the report from the merger with Antichi Pelletieri, the group is restructuring.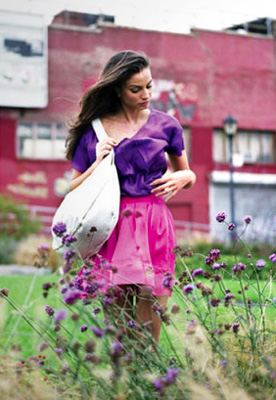 Mandarina Duck 2009
Antichi Pellettieri's leather goods division, which counts for 64.3% of the group's revenue, has seen its takings grow by 5.4% in three months, notably thanks to the consolidation of Mandarina Duck. The brand's sales network saw an increase of 13.7% in sales, with a 4% rise in the Italian market and 7.2% in Eastern Europe. On the other hand, its clothing division fell by 17.4%, whilst its jewellery range plunged by 42.7%.
MBFG has announced its decision to sell its jewellery activity for somewhere between $15 and $20 million, forming part of a $60 million target the group hopes to save. However, there is no question of a capital increase for investments in Antichi Pelletieri or Mandarina Duck; the latter being considered to have biggest potential for development in the group. This perspective has pushed the group to close some of its namesake's boutiques as well as change its management team.

By Jonathan Fulwell (Source: Matthieu Guinebault)
Copyright © 2023 FashionNetwork.com All rights reserved.