Mandhana Industries IPO price band 120-130 rupees/share
MUMBAI, April 21 (Reuters) - Textile firm Mandhana Industries Ltd set a price band of 120-130 rupees a share for its initial public offer and would sell 8.3 million shares, Manish Mandhana, joint managing director, told Reuters on Wednesday 21 Apri.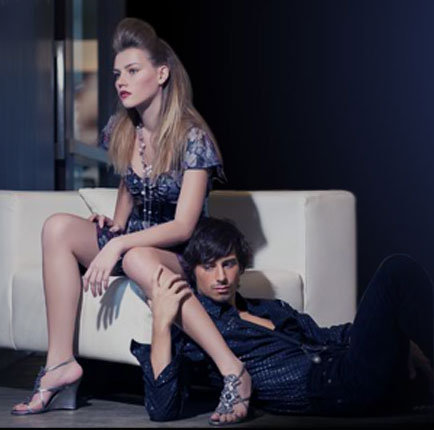 Photo: www.mandhana.com
The garment maker, whose clients include brands like Tommy Hilfiger and domestic retailers such as Pantaloon Retail (PART.BO) and ITC (ITC.BO), will raise 1.08 billion rupees at the upper band of the issue price.
"We are expanding capacity in garments as well as weaving, and in garments we are more than doubling capacity," he said about how the funds were to be deployed.
It plans to raise garment manufacturing capacity from 3.6 million pieces now to 8.3 million pieces, and expand its existing yarn dyeing and weaving unit at Tarapur in Mumbai, he said.
Edelweiss Capital (EDEL.BO) and Axis Bank (AXBK.BO) are the book running lead managers to the issue, which opens on April 27 and closes April 29.
With the recovery in U.S. and Europe and a bouyant domestic market, textile firms are entering the capital market to raise funds and expand capacity.
Reid & Taylor, a subsidiary of S Kumars Nationwide (SKMK.BO) is planning to raise between $100 to $150 million via an IPO in the coming months and home linen maker Pradip Overseas (PRAD.BO) recently raised about 1.16 billion rupees through an initial share sale.
(Reporting by Rajesh Kurup and Aniruddha Basu; Editing by Harish Nambiar)
© Thomson Reuters 2022 All rights reserved.