London school aims for trendy "Made in Bangladesh"
By Serajul Islam Quadir
DHAKA (Reuters Life!) - "Made in Bangladesh" is set for a makeover after the Asian nation's key apparel sector signed up a London fashion design school to help it appeal to more trendy and quality-conscious buyers.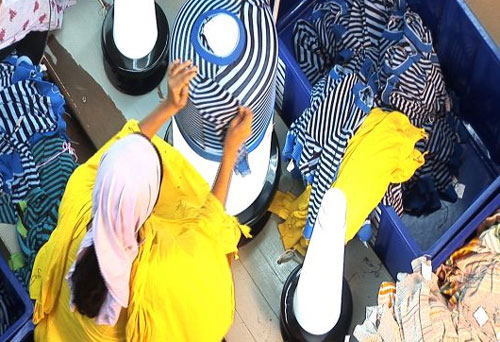 www.bgmea.com
Clients of Bangladesh's export-driven ready-made clothes sector include major U.S. and European retails such as Wal-mart, Tesco, JC Penny, Zara, GAP, H & M, Adidas, Puma, Marks and Spencer and G-STAR.
To keep up with competition from other manufacturers, Bangladesh's Institute of Fashion and Technology, run by the Bangladesh Garment Manufacturers and Exporters Association (BGMEA), signed on Tuesday an agreement with the London College of Fashion of the University of the Arts London.
"Globalization is not a fancy word, it means tough competition in export market across the world," said BGMEA President Anwarul Alam Chowdhury Parvez during the signing of project contract.
"But what we need is to focus on producing more value added products to attract rich buyers, especially in the U.S. and European countries which are our main markets."
The project will be funded by the United Nations Industrial Development Organization (UNIDO) and the European Union.
Wendy Malem, the dean of London College of Fashion, said the school had the technological knowledge and expertise to give Bangladesh-made garments a modern look.
Under the agreement, both institutions will also exchange students and teachers.
"We have more than 100 years experience and are able to do a lot for the development of quality to make Bangladesh ready-made fashionable as we are doing in other countries across Asia and Europe," Malem said.
The apparel industry earned Bangladesh $10.7 billion in 2007/08 (July/June) fiscal year, or two-thirds of the total annual export income of the country, and employs nearly 2.5 million people, mostly women.
Parvez forecast export earnings from ready-made garments to more than double at $25 billion over the next five years.
© Thomson Reuters 2023 All rights reserved.