Late Easter boosted Q2 profit for Brazil retailers
Published
today
Jul 26, 2011
July 26 - Rising household income and late Easter holidays likely boosted second-quarter earnings for Brazilian retailers and consumer goods companies, offsetting the impact of rising inflation and interest rates in a sector driven by booming domestic demand.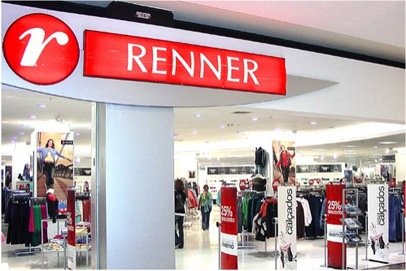 Lojas Renner in Brazil
As inflation hit its highest level in six years, retailers were largely able to pass rising prices on to consumers, analysts say. Yet, recent takeovers and concerns about a cooling economy could overshadow solid sales-driven results.
Grupo Pao de Acucar, Brazil's biggest diversified retailer, which releases results after the market closes on Monday, saw the strongest year-on-year profit growth
in a Reuters poll of four analysts.
"We expect (Pao de Acucar's) sales growth to benefit from
the Easter shift, but suffer from the headwinds of higher food inflation," Goldman Sachs Group analyst Irma Sgarz recently said in a note to clients.
Analysts forecast an average 73 percent increase in net income to 108 million reais ($70 million), but investors may still keep their distance after a failed merger with Carrefour's local arm exposed divisions among controlling shareholders.
Hypermarcas, Brazil's largest maker of disposable consumer goods, likely saw profit up 37 percent from a year before to 73 million reais as it integrated recent acquisition Mantecorp.
Investors could push shares of the company lower if they saw a second straight sequential decline in sales after a change in Hypermarcas' sales policy. The stock has shed about 43 percent this year.
A recent report by Citigroup analyst Carlos Albano said that sales performance could surprise on the downside because it is taking longer than expected for Hypermarcas clients to adapt to the new sales policy.
Clothing retailer Lojas Renner may have seen profit margins squeezed after its takeover of household goods retailer Camicado, yet unusually cold weather in May and June
probably supported sales of apparel.
Renner is expected to book 108 million reais in second-quarter profit, up 18 percent from the same period of 2010. Renner benefited from a rising share of clothing imports lowering costs as Brazil's currency, the real BRBY, traded near a 12-year high in the second quarter.
Easter celebrations in April rather than March this year also helped drive earnings for discount retailer Lojas Americanas 50 percent higher than a year earlier to 43 million reais, the poll showed.
The company's margins could deteriorate in the second half, though, as it picks up the pace of new store openings to meet a goal of 100 by the end of the year.
Electronics retailer B2W continues to lag behind peers as competition mounts and it struggles to deliver on a restructuring of its logistics operations. Still, the company likely reversed a first-quarter net loss, earning 7.4 million reais in profit in the second quarter.
B2W and Lojas Americanas release results on Aug. 4, while Hypermarcas and Lojas Renner report earnings on Aug. 15.
© Thomson Reuters 2019 All rights reserved.