Kooples: first opening in London on November 22
For many months, the founders of The Kooples have been dreaming of opening up in London, a city that obviously inspires a lot of style. It was just about finding the right sales points. This mission was completed today. The first store opens on November 22 on King's Road, another will follow on Carnaby Street during December and a third boutique on St. Christopher's Place in late December. And to add to this, some concessions in Selfridges.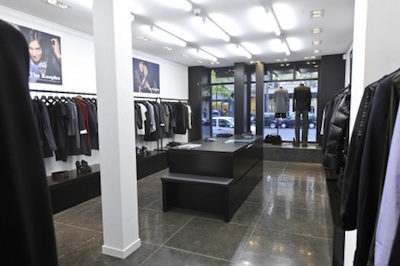 The Kooples Avenue Victor Hugo Paris - Photo: Pixel Formula
These outlets in the UK will have the same type of launch as those in France, with ads on buses, taxis and perhaps even street marketing activities featuring ... couples. The aim for Great Britain is to open about twenty outlets by end 2011.
Further afield, The Kooples also dreams of opening up in Japan and the United States. But the label intends to first achieve success in Great Britain according to France's same initial roll-out plan.
Copyright © 2023 FashionNetwork.com All rights reserved.