Jude Law for Dior: new ad campaign
LONDON, 31 (EUROPA PRESS) - The house of Dior knows all too well how to choose its models. The new campaign of the brand, 'Dior Homme' has picked one of the most elegant and sought-after actors in Hollywood, Jude Law. In a campaign preview, posing for a film still and acting in the style of a 50's heartthrob in this new aftershave's ads, Law shows his most mysterious and sensual side.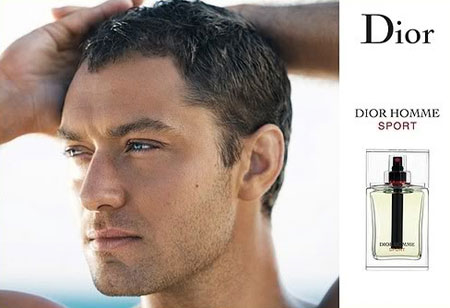 Dior Homme Sport Perfume campaign with Jude Law
He has been the image of Dior for many years now and Jude's unforgettable half-smile has led him to head campaigns for some of the most prestigious men's fashion companies, like Loewe and Alfred Dunhill.
Dior's campaign will not start running in magazines and other media until late September, but we can already see how the actor will capture the attention of many loyal customers and acquire new ones.
The advertisement in print truly depicts a movie poster, with Jude Law poking through the crack in a door, like Jack Nicholson did in 'The Shining', but winning over readers rather than terrorising the public.
Dior's TV campaign was created by a truly cinematic team with director of 'Snatch', Guy Ritchie leading the filming. It looks more like a classic Hollywood movie trailer than a TV ad.
Copyright © 2023 Europa Press. Está expresamente prohibida la redistribución y la redifusión de todo o parte de los contenidos de esta web sin su previo y expreso consentimiento.