Jewel thieves make getaway on scooters
GENEVA (Reuters) - Four armed thieves held up a jewellery store on Geneva's most prestigious high street grabbing millions of francs worth of gems and escaping on scooters, the Lebanese owner said Tuesday 18 August.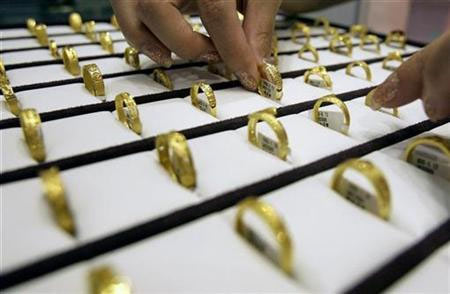 Photo: REUTERS/Pichi Chuang
The men, wearing hats and wigs and speaking in Russian or another Slavic language, smashed display cases in the daytime robbery Monday (17 August) afternoon at Chatila's jewellery shop.
A female employee set off an alarm, but police arrived after the thieves had fled on scooters, police said in a statement.
"Despite my age, I struggled with one of them," 75-year-old Elie Chatila, who estimated his loss at several million francs, told the daily Tribune de Geneve. "Look at this, they left a ring worth more than 500,000 francs."
"My shop is in a catastrophic state. I'm waiting for the insurers," Chatila told Reuters Tuesday 18 August.
Police spokesman Eric Grandjean said that detectives were analysing finger prints and DNA found on the crime scene.
No clear link had been established to the "Pink Panthers" international gang of jewels thieves who have carried out attacks on luxury stores in Paris, London and other European cities in recent years, he said.
Geneva is a popular summer destination for wealthy tourists from Gulf countries who flock to the Swiss lakeside city to escape the heat and shop at luxury boutiques along the smart Rue du Rhone. Jewellery stores display top-end exotic pieces designed to catch the eye of customers from the Middle East.
(Reporting by Stephanie Nebehay; Editing by Jonathan Lynn)
© Thomson Reuters 2022 All rights reserved.