Japanese creditors file Stila Corp involuntary bankrupy
NEW YORK, June 18 (Reuters) - Three Japanese companies filed an involuntary bankruptcy petition against trendy cosmetics company Stila Corp in a Delaware court, saying it failed to pay its debts, according to court documents.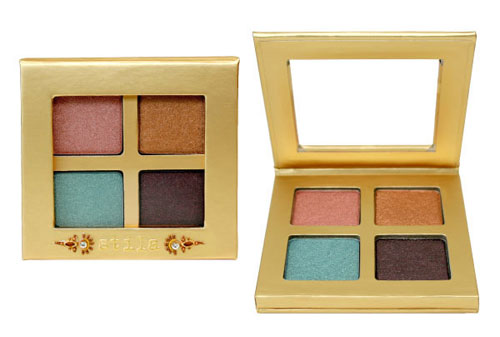 Stila - Charmed eye shadow palette
The creditors listed in the filings made on Wednesday 17 June are cosmetics makers Tokiwa Corporation, JO Cosmetics Co and Nihon Kolmar Co, all based in Japan. Together they list claims for sale of goods totaling $812,448.
Stila, which has a cult following for its trendy lipgloss and eyeshadow products, is owned by private equity firm Patriarch Partners. It was once owned by Estee Lauder (EL.N) and was sold to Sun Capital in 2006, which sold it to Patriarch this year.
Under U.S. law, creditors may begin an involuntary bankruptcy case to force a debtor to confront them. The alleged debtor has 20 days to object to the filing. In a Chapter 7 bankruptcy, a trustee is typically appointed and the company is liquidated.
Stila is based in Glendale, California, and incorporated in Delaware. Patriarch and Stila were not immediately available for comment. The lawyer for the three companies that filed the petition was not immediately available.
The case is in Re: Stila Corp. U.S. Bankruptcy Court, District of Delaware, No. 09-12115. (Reporting by Caroline Humer, Editing by Maureen Bavdek)
© Thomson Reuters 2023 All rights reserved.