Japan's ABC Mart buys 23% stake in United Arrows
TOKYO, June 3 (Reuters) - Shoe retailer ABC Mart (2670.T) spent about $69 million to buy a 23 percent stake in clothing retailer United Arrows (7606.T), which said it knew nothing about the purchase beforehand.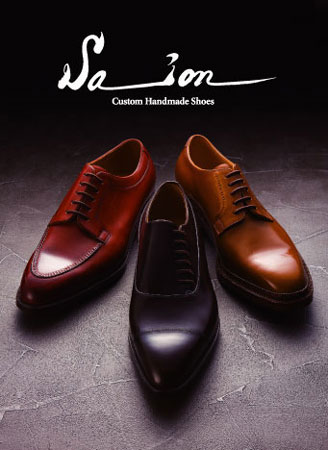 Saion handmade shoes at ABC Mart
ABC Mart said it bought the stake from a company owned by ABC Mart's founder, who had been accumulating United Arrows shares since last year to become its largest shareholder.
"We had not heard anything about the acquisition before the announcement, so we are not ready to comment further at this point," said Yuzo Kamiyama, a spokesman at United Arrows, which runs 140 stores under more than a dozen different brands.
ABC Mart, which operates nearly 500 stores in Japan, said it hoped the stake would help it to learn marketing and merchandising techniques from United Arrows, adding that it was willing to share its know-how, too.
Nomura retail analyst Takahiro Kazahaya said he had doubts over whether ABC Mart had much to gain operationally by forging ties with United Arrows.
"It's not an expensive investment, considering United Arrows' book value," Kazahaya said. "But I don't see immediate synergy between the two."
Prior to the announcement, shares in ABC Mart closed up 9.1 percent at 2,275 yen, giving it a market value of about $2 billion, or roughly seven times the size of United Arrows, whose stock closed down 1.3 percent at 622 yen. ($1=96.10 Yen) (Reporting by Taiga Uranaka, editing by Will Waterman)
© Thomson Reuters 2022 All rights reserved.