Italy's Della Valle boosts Saks stake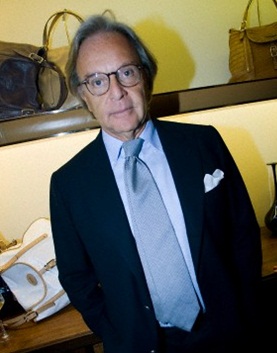 Diego Della Valle attends a party at Tod's, April 2010. Photo : Corbis
NEW YORK (Reuters) - Italian businessman Diego Della Valle continued to build up his ownership in Saks Inc (SKS.N), raising his stake to 11.12 percent from 9.4 percent in the luxury U.S. department store chain.
Della Valle paid $29.4 million to buy 2.9 million shares between Oct. 12 and Monday, according to a U.S. Securities and Exchange Commision filing.
The move more than doubles his stake in the company from earlier this year. In March, Della Valle paid $52.5 million to raise his ownership to 9.4 percent from 5.3 percent.
Della Valle, the chief executive officer of Italian designer shoe and bag maker and Saks supplier Tod's SpA (TOD.MI), also owns the Fiorentina soccer club.
Mexican billionaire Carlos Slim is still Saks' top shareholder with 15.92 percent, according to Thomson Reuters data, but Della Valle's new double-digit stake brings him closer.
Investors have found department stores an attractive bet lately. Hedge fund manager William Ackman disclosed this month that he had bought enough shares to become the largest investor of J.C. Penney Co (JCP.N).
Saks shares were up 16 cents, or 1.5 percent, at $10.44 in early afternoon trading on the New York Stock Exchange.
(Reporting by Jon Lentz, editing by Gerald E. McCormick and Gunna Dickson)
© Thomson Reuters 2023 All rights reserved.