Italy's Antichi Pellettieri clears restructuring
MILAN, Nov 30 (Reuters) - Italian leather goods maker Antichi Pellettieri (AP.MI) approved on Monday 30 November a restructuring plan aimed at bailing out the company regardless of the future of key shareholder Mariella Burani Fashion Group (MBFG.MI).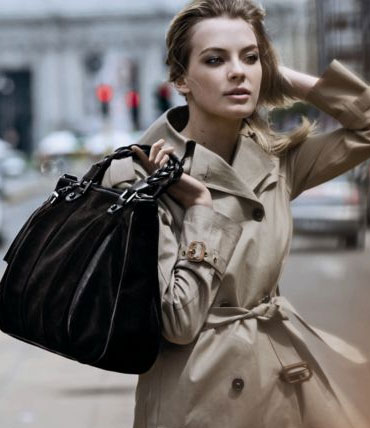 Photo: www.antichipellettieri.it
The maker of Mandarina Duck and Cocinelle bags said in a statement it believes it could complete a restructuring more quickly than debt-laden Mariella Burani.
On Friday 27 November, Mariella Burani CEO Gabriele Fontanesi told Reuters he expected to reach broad agreement with banks to restructure its debt by the middle of next month, with a formal deal seen by year-end.
Mariella Burani had net debt of 479.9 million euros ($716 million) at the end of September and its shares have been suspended since the end of August.
Antichi Pellettieri shares are still traded.
On Monday 30 November they closed down 1.12 percent at 0.7960 euros.
In Monday 30 November's statement, Antichi Pellettieri said the plan needs to be seen by an expert to safeguard creditors and should be carried out in the medium to long term.
The plan calls for "extracting value of its assets" and a rescheduling of its debt. (Reporting by Danilo Masoni, editing by Gerald E. McCormick) (([email protected]; +39 02 661 29 734; Reuters Messaging: [email protected]))
© Thomson Reuters 2023 All rights reserved.