Italian fund sees Cavalli stake deal this summer
MILAN, June 30 (Reuters) - Italian private equity fund Clessidra expects a definitive accord to buy a stake in designer Roberto Cavalli's fashion house by the end of the summer, Clessidra's senior partner Riccardo Bruno said on Tuesday 30 June. Cavalli said in a June 2 interview with Il Sole 24 Ore newspaper that he had signed a letter of intent to sell a 30 percent stake.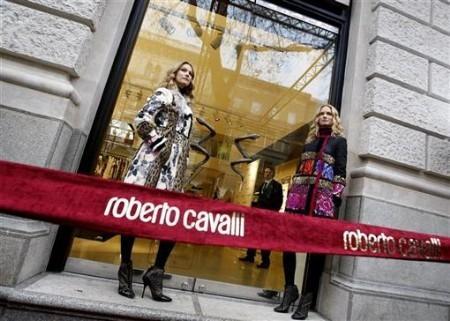 He valued the firm at more than 300 million euros. Sept. 30 was the deadline to set an exact price but Cavalli said he hoped the deal could be completed by the end of June.
Bruno told reporters on the margins of a business event: "It's a long love affair, we're working on it."
The definitive accord is expected this summer. The end of June was "a little ambitious", he said.
Cavalli's bold prints have won him fans among celebrities including Victoria Beckham and Paris Hilton.
(Reporting by Cristina Carlevaro, writing by Ian Simpson; editing by John Stonestreet)
© Thomson Reuters 2022 All rights reserved.