Is El Corte Inglés taking over Kaufhof?
Rumours that Metro may be attempting to sell its Kaufhof subsidiary have started to circulate again. According to a report by German newspaper Lebensmittel Zeitung, El Corte Inglés managers have apparently recently paid a visit to Kaufhof's department store in Munich. The Spanish group has long been speculated to be a potential buyer of Kaufhof, which also owns the Inno chain in Belgium.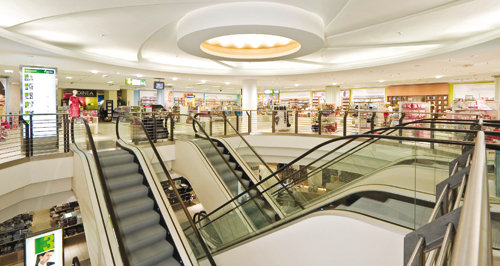 Kaufhof in Hamburg
Said to be the biggest Spanish department store chain, El Corte Inglés runs 80 eponymous stores in Spain and another 2 in Portugal, as well as being the owner of several other businesses. In 2010, El Corte Inglés achieved a revenue of 16.4 billion euros. If it bought Kaufhof, the Spanish group would take over the German chain's network of 139 stores, which turned over 3.6 billion euros in sales last year.
Over the summer, the German press had already announced a pending buyout of the Kaufhof chain by El Corte Inglés for 1.7 billion euros. But according to Lebensmittel Zeitung, Metro's CEO Eckhard Cordes wanted 2.5 billion. Now it seems like a partnership could happen instead of a takeover, where El Corte Inglés would become a joint venture partner of Kaufhof. Taking into account that Metro has been trying to sell Kaufhof for a long time, both scenarios seem plausible. Whatever happens, a collaboration between the two could start bringing Spanish brands to Germany, where they are currently non-existent.
Copyright © 2023 FashionNetwork.com All rights reserved.