Indian festival gold sales seen rising
MUMBAI, Sept 2 (Reuters) - Tanishq, India's top jewellery retailer by number of stores, expects sales to pick up for coming big festivals as pent up demand outweighs fears of an economic slowdown, a top company official said on Wednesday 2 August.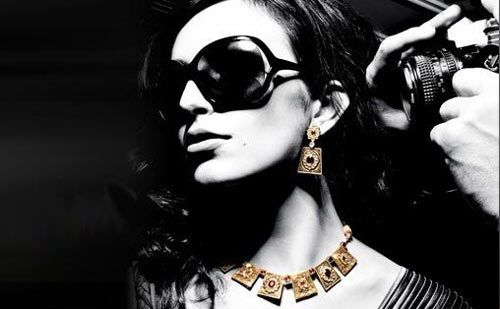 Tanishq Glam Gold - www.tanishq.co.in
"It will be better than the current situation. People must be getting fed up of holding back," said C.K. Venkatraman, chief operating officer at Tanishq, the jewellery brand of Titan Industries (TITN.BO).
Indians have bought less gold this year as high prices and an economic slowdown made buyers cautious.
But that could be changing with big festivals in September and October when Indians traditionally like to splurge, Venkatraman said. (Reporting by Ruchira Singh)
© Thomson Reuters 2021 All rights reserved.