India HDFC exec says gold demand up for festivals
By Ruchira Singh
MUMBAI, Oct 12 (Reuters) - India's festival season has triggered a jump in gold sales, but imports for the year are still likely to halve compared to 2008, a top official at HDFC Bank (HDBK.BO) said on Monday 12 October.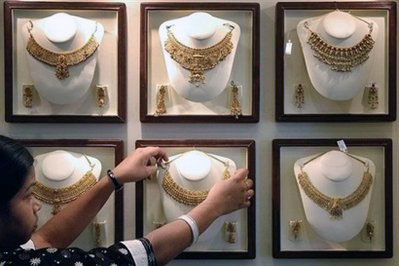 Photo : Noah Seelam/AFP
"The pick-up is happening now. But how much could it pick up? The year will still close with significantly lower imports than last year," Ashima Bhat, the executive in charge in HDFC Bank's gold imports, said in an interview. Bhat said total imports at the end of 2009 could be half that of last year. World Gold Council's data shows India imported 712.6 tonnes of gold in 2008.
Bhat, who is also HDFC's country head of its emerging corporates and infrastructure finance groups, said more consumers are asking for larger denomination coins and bars as gold as an investment option. (Editing by John Mair)
© Thomson Reuters 2018 All rights reserved.