Hughes heirs object to General Growth plan
NEW YORK, April 16 (Reuters) - A group representing heirs of Howard Hughes filed an objection on Friday 16 April to a plan for General Growth Properties Inc (GGP.N) to emerge from bankruptcy as a stand-alone company, saying it pays investors who would bankroll that plan at their expense.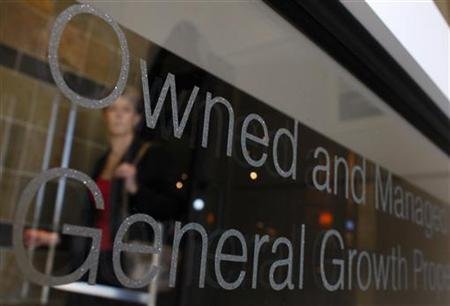 The Hughes heirs, whose ties to General Growth to its 2004, acquisition of Rouse Cos, said General Growth "deliberately" understated the value of the warrants that are included in a deal to finance General Growth's exit.
Brookfield Asset Management Inc (BAMa.TO), Pershing Square Capital and Fairholme Capital Management have agreed to put up $6.55 billion in exchange for 65 percent of the company, according to court documents. The deal also includes giving the three financiers 120 million warrants for future stock.
General Growth has valued the warrants at $519 million, or 8.24 percent of the proposed investment, according to court papers filed with the U.S. Bankruptcy Court in the Southern District of New York. But the Hughes heirs said that because of volatility of the stock, the true value likely exceeds $884 or 14 percent of he proposed investment.
In 1996, Rouse bought the master-planned community of Summerlin, Nevada, from Hughes Corp. The sales agreement called for the group to be paid in stock for half the value of land left at Summerlin the end of 2009.
The Hughes heirs said the plan violates that agreement because it proposes to repay the heirs in land and not stock. According to the court papers, General Growth at the end of the 2009 listed the book value of the unsold portion of Summerlin at $1.115 billion, but have recently valued it in excess of $420 million.
A hearing on the plan is set for April 29.
A representative from General Growth could not be reached for comment.
General Growth owns or has interest in more than 200 malls, including Fashion Show in Las Vegas, Ala Moana Center in Hawaii, and Faneuil Hall Marketplace in Boston. The second largest U.S. mall owner became the biggest real estate failure in U.S. history a year ago, April 16, 2009.
The case is In re: General Growth Properties Inc, U.S. Bankruptcy Court, Southern District of New York, No. 09-11977 (Reporting by Ilaina Jonas; editing by Andre Grenon)
© Thomson Reuters 2023 All rights reserved.