Hua Nan Fund to keep core holdings in LVMH, PPR
May 23 - Hua Nan's Global Luxury Goods Fund will maintain its core holdings in industry leaders such as LVMH Moet Hennessy Louis Vuitton SA and French retailer PPR SA as they continue to benefit from solid demand in China and other emerging markets, the fund's manager said.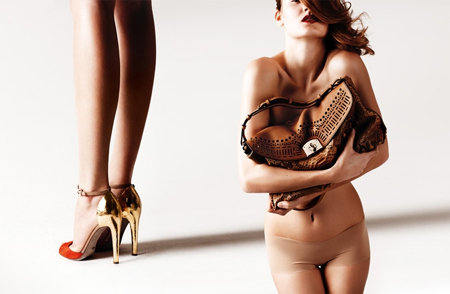 Sergio Rossi (PPR group)
Luxury goods demand from China, Russia and Brazil would continue to grow, with China expected to outrank the United States to become the world's No.1 market in 2015, Tsai Peiyi told the Reuters Summit in Taipei on Monday.
"China has taken measures to cool its property and car markets, but the luxury market has barely been affected," Tsai said in interview. "In the United States, consumers of luxury goods are aged 45-50, while those in China are under 35 years old."
Some industry leaders, which had been increasing their focus on emerging markets and younger consumers through acquisitions, would be attractive targets, she said.
"Competition in the luxury market is quite severe ... our stock-picking strategy is to focus on those that have been able to tap this trend, including PPR and LVMH, while ignore those that have not been able to do so," said the fund manager.
PPR said in May that it had agreed to buy U.S. clothing brand Volcom Inc for $607.5 million as it continued to refocus its business on sports, lifestyle and luxury products.
Italian jeweler Bulgari SpA said this month that it was looking to drive expansion in fast-growing markets from the merger with LVMH this year, after booming Asia lifted first-quarter profit.
Tsai said she would hold onto shares of LVMH, PPR, Coach Inc, Tiffany & Co and BMW AG as her core holdings.
Her fund generated a 35.8 percent return in the past year to May, beating the 28.9 percent return by the MSCI Consumer Discretionary index.
Another area in which Chinese companies could seek to buy foreign luxury brands is French wineries.
"Chinese companies are likely to find acquisition targets among wineries. They have deep pockets and European companies may be more willing to be purchased because of the Euro-zone crisis," Tsai said.
However, although Italian firm Prada had moved a step closer to its planned $2 billion Hong Kong initial public offering, Tsai said she was not very interested.
"The IPO is mainly to expand its brand in Asia, benefiting Prada's total sales," said the manager. "We'd rather invest in the parent company than the Hong Kong IPO."
(Additional reporting by Jeanny Kao; Editing by Chris Lewis)
© Thomson Reuters 2023 All rights reserved.