Holiday Picks -- Top 10 gifts to stretch the wallet
NEW YORK (Reuters) - From luxury travel to the world's most expensive perfume, when money is no object there is no end to the list of pricey gifts on offer for the holidays.
Here are 10 of the best to emerge so far this season with contributors including American Express, the duPont Registry, luxury retailer Neiman Marcus among others: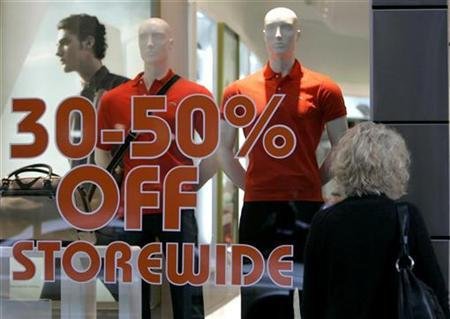 1. Around-the-world in 24 days - -for $97,970 (48,000 pounds)
Forget 80 days. This ultra adventure on offer from American Express in partnership with Abercrombie & Kent takes you around the world in five star luxury in 24 days in a reconfigured Boeing 757 transformed for 50 passengers. Leaving from Los Angeles, itinerary highlights include Easter Island, Apia in Samoa, Sydney, Jaipur in India, Dubai, Cairo and Seville. Price tag? $97,970 per person.
2. World's most expensive perfume - for $215,000
The price tag for a Baccarat crystal container with a 5-carat diamond set in 18-karat gold containing 500 ml (17 fl oz) of the Imperial Majesty version of No. 1 for Women is nothing to sniff at for $215,000. It holds the Guinness world record for most expensive fragrance. Orders only taken in advance but a small variety (1 ounce) of the fragrance is on sale of $2,350 at Saks Fifth Avenue in New York.
3. Designer cat - for $22,000
Cat lovers with exotic tastes and deep pockets can buy a hybrid breed that resembles a mini leopard and sells for $22,000. The Ashera is a mix between an African Serval, an Asian Leopard and a domesticated cat that can weigh up to 30 pounds (13.6 kilos). A hypoallergenic version is also available with a price tag starting at $28,000.
4. Truly gourmet Christmas hamper - for $42,000
Fortnum & Mason is selling a Christmas hamper for 20,000 pounds. The Tercenturian Hamper, only on sale this year to celebrate the luxury store's 300th anniversary, will be delivered by horse and cart anywhere within or near the London's M25 orbital highway. The three-tiered hamper contains goodies including a tin of Beluga caviar, enough foie gras for 25 people, a giant bottle of Chateau d'Yquem, plus a bottle each of Chateau Latour and Chateau Margaux, and two pairs of cashmere socks in pink and grey.
5. Eric Clapton Guitar - up to $30,000
Only 100 Crossroads Stratocasters will be available as a collaboration of Fender and Eric Clapton with all proceeds (set to be worth $20,000 - $30,000) benefiting the Crossroads Centre, Antigua, an addiction treatment facility founded by Clapton. (www.fender.com)
6. Yellow Submarine -- for up to $299,995
Fed up with airports? Try a submarine. Own your personal submarine to cruise around colourful coral formations and see exotic marine life with two, three or six guests. These subs reach speeds of five knots and depths of 120 feet (36.6 meters). Pricing depends on size and ranges from $14,995 to $299,995. (www.sportsub.com)
7. Portrait in syrup -- for $110,000
Bored of your artwork? For $110,000 you can have a chocolate portrait of you and your loved done in Bosco syrup by international artist Vik Muniz.
8. Porsche mobile phone - $1,600
The first mobile phone designed by Porsche is made of aluminium and has just gone on sale across Europe. Porsche collaborated with French partner Sagem to design the sleek Porsche P9521 that is made of aluminium with a 3.2-megapixel camera and MP3 player built in. A double hinge system means the phone can open and rotate degrees and it also has a touch sensitive screen and a fingerprint built-in scanning device to protect personal data.
9. 3D Motion Simulator - $300,000
For the child who has everything. The simulator sold by the FAO Schwarz toy store seats eight for simulated space trips, roller coaster rides, glacier adventures and car races. It is fully equipped with a digital audio-visual system. (www.forbes.com)
10. Chanel's Diamond Forever Bag - $261,000
The limited edition diamond and alligator shoulder bag includes the classic Chanel insignia encrusted with 334 diamonds set in 18-carat white gold. Only 13 of the bags will be available worldwide.
© Thomson Reuters 2023 All rights reserved.