Herz family to buy some new Escada shares
HAMBURG, March 17 (Reuters) - German billionaire brothers Wolfgang and Michael Herz plan to participate in a capital increase at Escada (ESCG.DE), in which they hold a combined 24.9 percent stake, a person familiar with the matter said.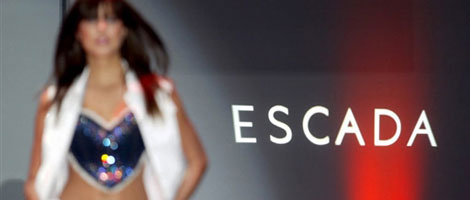 Escada - Photo : AFP
But the Herz family still aims to keep its shareholding in Escada below 30 percent, the source said on Tuesday.
The Herz brothers want other shareholders, which include Russian investor Rustam Aksenenko with a holding of around 20 percent, to take up new Escada shares in proportion to their percentage stakes, it said. (Reporting by Jan Schwartz)
© Thomson Reuters 2023 All rights reserved.