Haitian Manufacturers want to win over Europe
The Haitian textile industry plans to use the International Apparel Sourcing Show which will be Held by Messe Frankfurt, Inc. in Paris on September 19 - 22, in order to attract European orders.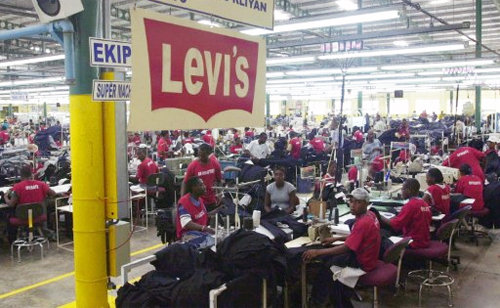 One of the Codevi company's plants on April 2007 - Photo: Claude Richard Accidat/AFP
For this purpose, Haitian manufacturers have come together to create the group Haïti Textile Industries (HTI), whose goal is to facilitate relationships with potential European partners. Led by the two heavyweights - Codevi (6500 employees) and the Aga Corp (9000 employees), the organization aims to offer Europe an alternative to Asian or Mediterranean production.
In the past year, Haiti will have produced 513 million garments, including 460 million t-shirts and polo shirts. To encourage the Europeans to benefit from this, the HTI emphasizes in particular the complete absence of Customs duties towards Europe. This would result, according to the group, in an advantage of "about 12% of the buying price compared to Asian countries not covered by such agreements with the E.U."
On the transport side, local professionals point out that most of the containers arrive on the island full and it leave empty, an observation that encourages carriers to cut prices. Also mentioned is the cost, of about 4 and 9 cents, respectively, of a t-shirt or polo. The advantages offered by the creation of new free trade zones are also discussed, which would potentially double the number of textile jobs on the island.
The group, however, makes no mystery of its limitations. Given the 5 to 6 weeks of transport required, Haitian production for Europe can only concern basic products or long cycles. This fact is reinforced by the demonstrated lack of a supplier of raw materials in close proximity, with most materials having to be imported from Latin America and, notably, from Asia.
Among the brands already producing locally are Gap, Levi's, Champion, Calvin Klein, Vanity Fair, Dockers, KMart and WalMart.
Copyright © 2023 FashionNetwork.com All rights reserved.