Get the celebrity scent with UK tabloid's perfume
(Reuters) - Britain's tabloid Sun newspaper launched its own celebrity perfume on Monday to provide readers with the scent of showbiz.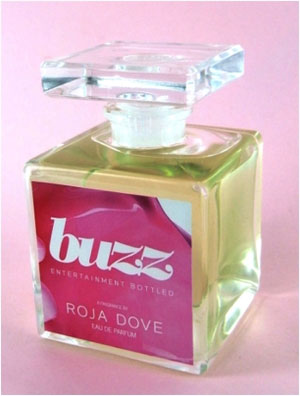 Buzz, The Sun perfume by Roja Dove. Photo : Fragrantica.com
Buzz, marketed as the "essence of pure entertainment" was created in collaboration with parfumier Roja Dove, who strove to mix the style of actress Sarah Jessica Parker, the charisma of film siren Sophia Loren, the intoxicating sass of R&B singer Beyonce and the girl-next-door charm of Cheryl Cole.
Dove told Reuters that what he loves about the perfume is its hoped-for universal appeal to princesses and paupers looking for that Hollywood red carpet feeling.
"And that's what I hope my scent will do, make every woman feel that she's as glamorous as the people she sees on the television, on the pages of the newspaper," he said.
Dove said that collaborating with the Sun was an unusual step, for someone who creates bespoke fragrances for individual clients. He said he was surprised when he was asked to create a scent for a popular newspaper and has tried to make a scent which appeals to those familiar with his work and those not.
"I think one of the things that will surprise people when they smell it, it's not how they would imagine it to be but for anybody who knows me, it's exactly how they imagine it will be, so it's not dumbed down," he said.
Buzz will cost 59 pounds ($91) per 50ml bottle and be sold at Harrods.
(Editing by Paul Casciato)
© Thomson Reuters 2023 All rights reserved.