German Christmas shoppers unfazed by euro zone crisis
FRANKFURT - German consumers were out in force over the Christmas period, with DIY store operator Praktiker and fashion house Gerry Weber adding to positive retail data when reporting strong sales in their home market.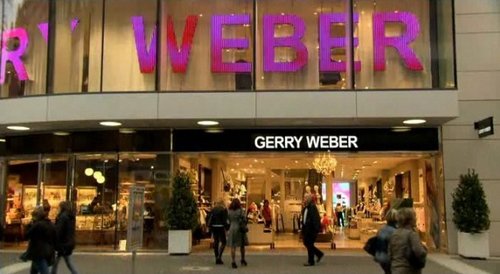 Gerry Weber Flagship store in Düsseldorf
Praktiker, undergoing a restructuring programme, announced a surprise return to sales growth for its ailing German stores in November and December after a weak October, while Gerry Weber said revenue in Germany jumped 28 percent in December
While Chancellor Angela Merkel has said 2012 will be harder than last year and Europe has a long way to go before overcoming the crisis, German consumer morale has remained surprisingly upbeat, helped by low unemployment and improving wage expectations in Europe's largest economy.
The Federal Statistics Office said on Thursday retail sales fell 0.9 percent in November but it would probably revise that figure higher after a strong Christmas.
That came after retail association HDE said retailers saw a strong finish to the Christmas season following a slow start.
"December was better than November and, although there are no official overall market statistics yet, we expect sales came in above the branch average for those two months," a Praktiker spokesman told Reuters.
Gerry Weber, which focuses on women's clothing and operates over 430 House of Gerry Weber stores worldwide, said total retail sales rose 30 percent in December to 22.2 million euros ($29 million). "The company was extremely satisfied with the Christmas business, as sales revenues rose sharply both on the days before and after Christmas," it said.
Praktiker's international business, dominated by struggling euro zone countries like Greece, remained weak with fourth-quarter sales down 12.6 percent.
Praktiker shares, which lost 83 percent of their value in 2011, were down 4.6 percent at 0909 GMT.
Espirito Santo analyst Richard Cathcart said the international business was likely to continue to drag on profit given austerity measures in Praktiker's largest foreign markets.
For the fourth quarter, Praktiker Germany sales dropped 0.6 percent with like-for-sales -- or sales at stores open more than year -- down 0.2 percent. That compared with a fall of almost 13 percent for the first nine months.
Praktiker reported overall fourth quarter sales down 4.5 percent at 716 million euros, with full-year 2011 sales 7.7 percent below 2010 at 3.2 billion. ($1 = 0.7747 euro)

(Reporting by Victoria Bryan; Editing by Dan Lalor)
© Thomson Reuters 2022 All rights reserved.