G-III third quarter results trump market estimates, raises FY view
Dec 2 (Reuters) - G-III Apparel Group Ltd (GIII.O) posted quarterly results that beat market expectations, helped by strong performance in its dress businesses led by Calvin Klein, and raised its fiscal 2010 outlook.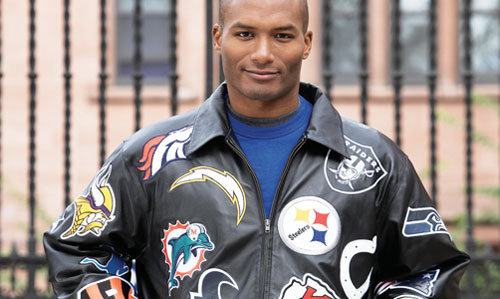 G-III Sports
Shares of the New York City-based clothing maker rose 9 percent to $19.10 Wednesday 2 December in low-volume pre-market trade. G-III sees a strong spring season for the first quarter of next year, Chief Executive Morris Goldfarb said, adding he expects sales and earnings to grow in 2011.
For fiscal 2010, the company sees earnings of $1.31 to $1.35 a share, up from its prior view of 95 cents to $1.05 a share. It also raised its revenue outlook by $20 million to about $790 million.
For the third quarter ended Oct. 31, G-III, whose brands include Marvin Richards, Black Rivet and Winlit, earned $32.3 million, or $1.87 a share, compared with $28.8 million, or $1.68 a share, a year earlier.
Analysts on average expected earnings of $1.64 a share, before items, according to Thomson Reuters I/B/E/S.
Revenue rose 3 percent to $363.5 million, topping analysts' estimate of $352.4 million. (Reporting by Renju Jose; Editing by Vinu Pilakkott) (([email protected]; within U.S. +1 646 223 8780; outside U.S. +91 080 4135 5800; Reuters messaging: [email protected]))
© Thomson Reuters 2023 All rights reserved.