Ex-HBOS CEO in talks for Boots job
LONDON (Reuters) - Former HBOS chief executive Andy Hornby has been in talks to become CEO of Alliance Boots, the privately owned high-street chemist.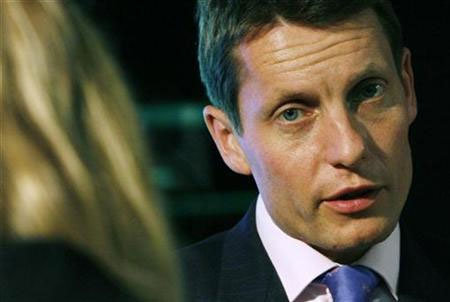 Andy Hornby - Photo: REUTERS/Luke MacGregor
"Alliance Boots confirms it is currently engaged in discussions with Andy Hornby, who is a leading candidate for the role," the company said in a statement on Sunday 7 June.
"It hopes to complete the process shortly and a further announcement will be made at that time."
The new CEO role would report to executive chairman Stefano Pessina, Boots said.
His appointment, if successful, would be a return to retail for Hornby who was previously managing director of George, ASDA supermarket's clothing business. He was touted as a possible Boots CEO years ago.
He is also a non-executive director of Home Retail Group (HOME.L). Hornby was CEO of HBOS until its takeover by Lloyds Banking Group (LLOY.L) in a government-brokered rescue in January.
He was one of a handful of top bankers who apologised for their role in the banking crisis before a meeting of the Treasury Select Committee in February.
(Reporting by Rosalba O'Brien and Julie Crust; editing by Ralph Boulton)
© Thomson Reuters 2023 All rights reserved.