Europe worries dim Cartier maker Richemont outlook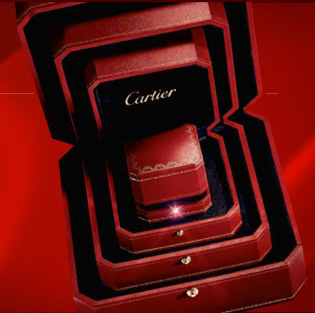 Cartier
By Silke Koltrowitz
ZURICH, May 27 (Reuters) - Cartier maker Richemont (CFR.VX) warned on Thursday 27 May that Europe's uncertain economic prospects could hit demand for expensive watches and jewellery despite recent signs the luxury goods sector was starting to recover.

"What is going on in the western world is not very encouraging, look at Europe and what may happen in the U.S. as well," Deputy Chief Executive Officer Richard Lepeu told journalists on a conference call after the group posted a disappointing annual profit.
"The only piece of good news is Asia-Pacific that continues to boom," Lepeu said.
The Swiss luxury goods maker, the world's second largest behind LVMH (LVMH.PA), posted 603 million euros ($739 million), in annual profit from continuing operations, down 18 percent hit by currency losses.
Its shares were down 1.04 percent as of 0948 GMT, lagging a rise in the European sector index .SXQP as traders digested its lower-than-expected profit.
Sales down 4 percent to 5.18 billion euros in the year to March beat expectations.
Lepeu's comments echoed those of other executives in a luxury goods sector grappling to recover from its deepest slump in decades.
Hermes (HRMS.PA) has said its growth rate is likely to slow during the year while British group Burberry (BRBY.L) is banking on momentum for its brand to shield it from economic uncertainty.
Richemont, which makes Cartier jewellery and IWC watches, gave investors some encouraging news as it announced a new share buyback programme.
The group, which is controlled by South Africa's Rupert family, said it would pay a dividend of 0.35 Swiss francs -- up 17 percent. It also reported that shops were replenishing stocks after cutting back during the economic crisis, lifting sales 24 percent in April.
CASH IS A FORTRESS
Richemont more than doubled its net cash position to 1.9 billion euros at the end of March and its share buyback programme amounted to around 380 million euros, leaving the group enough firepower to go for buys.
"Having cash is more important than ever in these times. It gives you the opportunity to have a long time view," Lepeu said.
"It also allows us to seize opportunities: Cash is a fortress and we intend to keep it that way and wait for opportunities."
Speculation has swirled that Richemont was targeting Italian fashion house Prada and analysts expect acquisitions to pick up in the luxury goods sector thanks in part to the euro's weakness.
Earlier this year, Richemont said it was looking to buy the 67 percent of UK online fashion retailer Net-a-Porter it did not already own in a move that boosted its position in luxury internet shopping.
Citi analyst Thomas Chauvet said the long-term prospects for Richemont were good and the group was on track to post stronger-than-expected sales and margin recovery in the next couple of years.
"High, fast-growing EM (emerging markets) exposure; a unique, high-end brand portfolio; increased capital and cost discipline; strong balance sheet and cashflow generation: Richemont captures the attributes of a good, long-term growth story," he said.
Richemont's shares trade at 14.7 times expected March 2012 earnings, according to Reuters data, against 15.8 times estimated 2011 earnings for LVMH and 28.8 times for Hermes.
(Writing by Katie Reid; Editing by Jason Neely)
© Thomson Reuters 2023 All rights reserved.