Egypt's Arafa to make 12,000 Cerruti suits in 2010
CAIRO, Nov 1 (Reuters) - Egypt's largest garment exporter, Arafa Holding (AIVC.CA), said on Sunday 1 November it will produce 12,000 men's suits in 2010 for French fashion brand Cerruti 1881 on behalf of Italian textiles firm Forall Group.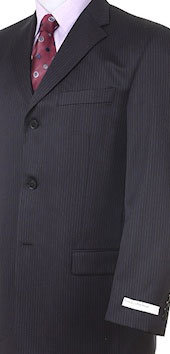 Photo: www.arafaholding.com
Arafa Holding, which bought a 35 percent stake in Forall Group in 2008, would be designing, manufacturing and marketing Cerruti 1881 men's suits for the company. Arafa Holding began its first production of the suits in Egypt in September.
Forall Group, which owns various fashion brands, won a renewable five-year licence in July 2009 to produce and distribute Cerruti 1881 across the Middle East, North Africa, Latin America and Asia, a statement from Arafa Holding said on Sunday 1 November.
Arafa said that Forall had signed a new agreement to expand European coverage of the Cerruti 1881 licence with exclusive presence in the United Kingdom, France, Spain, Germany, Eastern Europe, Scandinavia and in countries of the former Soviet Union.
"For Arafa, it means...growth on the retail level for our Italian subsidiary, which we own 35 percent of. And it also means for Arafa that you have a new production volume in Egypt of Cerruti 1881," said Heba Makhlouf, Arafa Holding's Investor Relations Manager.
Arafa said Cerruti 1881 should generate sales of $18 million in 2010, increasing to $30 million in 2011, with a projected profitability of 20 percent for Arafa.
Arafa is the largest shareholder in Forall Group, with an option to increase its 35 percent stake in the company to 100 percent during a period of five years. (Writing by Shaimaa Fayed; Editing by David Cowell)
© Thomson Reuters 2021 All rights reserved.