Egypt's Arafa says third quarter net hit by slow UK economy
CAIRO, Dec 20 (Reuters) - Arafa Holding (AIVC.CA), Egypt's biggest garment exporter, reported third quarter net profit of $1.2 million, saying the sluggish economy in its key UK market had weakened earnings.
Revenue for the three months was $89.5 million.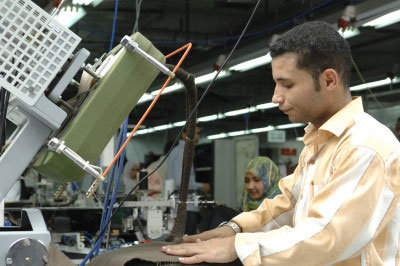 Photo: www.arafaholding.com
"Retail remains dampened by the overhanging state of the UK economy at large," the company said in a statement. "Consumers continue to be cautious in terms of spending."
UK retail sales represent about 65 percent of its consolidated revenue, Arafa said.
The company changed its financial year to end in January instead of March, and as a result, no direct comparisons could be made. Net profit for the nine months to Oct. 31 was $6.7 million compared to $24.6 million in the nine months to Dec. 31, 2008.
The 9-month profit was hurt by a 17 percent devaluation of the British pound against the dollar, the statement added.
The stock exchange earlier put Arafa's consolidated 9-month net profit at $5.99 million, but this was before minority interests, a company spokeswoman said.
(Writing by Patrick Werr; editing by John Stonestreet)
© Thomson Reuters 2021 All rights reserved.