Debt crisis strains marriage of US stores, vendors
By Martinne Geller and Emily Chasan - Analysis
NEW YORK (Reuters) - Facing the weakest holiday season in nearly two decades, retailers and the vendors who keep their shelves stocked are walking a fine line between helping each other stay afloat and protecting their profits.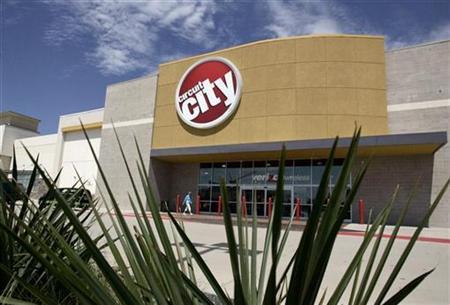 As the credit crisis has dried up financing, and with store closings and liquidations on the rise, stores and suppliers are torn between trying to ride out the storm together, and looking out for their own survival first.
"It's a pretty difficult cat-and-mouse game. This next three months is when retailers can make or break their year," said Stacy Janiak, vice chairman of Deloitte & Touche's retail practice. "Vendors could have a very significant impact on what ends up flowing through to the bottom line of the retailer."
For example, Circuit City Stores Inc said on Monday that suppliers, pinched by the financial crisis, have tightened terms and in some cases are requiring up-front payments for inventory before they will make shipments.
Analysts forecast the struggling electronics chain, which just announced plans to close 155 stores, may still seek bankruptcy protection in the next few months.
Likewise, retailers can have a big influence on vendors, as when Jones Apparel Group, the maker of Anne Klein clothes and Nine West shoes, slashed its 2008 earnings outlook four days after one of its customers, Macy's Inc, did.
"We're working through these issues as partners," Jones Chief Executive Wesley Card told Reuters in an interview. "We're in this together."
In many cases, the tolerance of vendors is more important to retailers than that of landlords or banks, said Daniel Hurwitz, president and chief operating officer of shopping center operator Developers Diversified Realty Corp.
"If the vendor gives up on the retailer, then it's sort of lights-out for that retailer," Hurwitz said on a conference call last month. "The tenants that continue to receive vendor support will be able to limp their way through (the holiday season) and the tenants that don't won't make it."
The financial crisis that exploded in September has further shaken the confidence of U.S. consumers, who were already pulling back amid high food and fuel prices and a crumbling housing market.
The National Retail Federation, a trade group, expects holiday sales during November and December to rise by only 2.2 percent, the lowest gain in six years. The gloomiest forecasts expect the worst holiday shopping season in 17 years.
CREATIVE SOLUTIONS
Yet both groups are so strained by the sharp decline in consumer spending that the process has become more like couples counseling in a troubled marriage, where both sides are cautious and try creative problem solving.
For example, if a vendor cannot obtain enough credit to buy the supplies needed to fill an order, it may ask a retailer to pay up-front, trim the order or alter the products, said Barry Feld, CEO of home decor chain Cost Plus Inc.
"In some cases we go, 'You know what, let's take one slat out of the chair, let's re-engineer.' And in some cases we just say, 'Look, we'll talk to your bank or your lender and we'll bridge that gap for 30 days so you can do it,'" Feld said.
"It's gotta be" happening all over, he added.
Indeed, Wal-Mart Stores Inc Chief Financial Officer Tom Schoewe said the world's largest retailer has seen signs of strain among its suppliers.
"There have been instances when we have ... paid maybe a little bit earlier than we would have before to try to help them (vendors) out," Schoewe told reporters last week. He said such cooperation may come with vendors lowering prices a bit.
"We really do like to work as closely as we can with the supplier community. We need them in the long run," he said.
Retailers are taking a closer look at what they stock to avoid getting stuck with unsold merchandise.
They are ordering cautiously, said Bob Shearer, chief financial officer of clothing maker VF Corp which sells Wrangler jeans to Sears Holdings Corp and 7 For All Mankind jeans to Nordstrom Inc.
"(Retailers are) going to put more eggs in the baskets of those that have performed better ... the proven performers," Shearer said in an interview.
While retailers may be ordering conservatively, vendors may not always share that luxury. The number of avenues for selling is shrinking as retail chains such as Mervyn's, Linens 'n Things, Whitehall Jewelers and Shoe Pavilion have ended up liquidating and going out of business after filing for bankruptcy, rather than reorganizing.
"Because of all these liquidations that we're seeing, rather than reorganizations, these manufacturers and vendors don't have the opportunity to get their product to market," said Scott Blakeley, a Los Angeles bankruptcy attorney who represents vendors and trade creditors.
"They are saying, 'We need to place more product, we need to perhaps support these retailers that we might not otherwise.'"
(Additional reporting by Alexandria Sage in San Francisco and Nicole Maestri and Ilaina Jonas in New York, editing by Matthew Lewis)
© Thomson Reuters 2023 All rights reserved.