CVS Caremark second-quarter profit, sales jump
By Jessica Wohl
CHICAGO (Reuters) - CVS Caremark Corp. said on Thursday second-quarter profit more than doubled, topping expectations, aided by the addition of Caremark's pharmacy benefits business and new stores.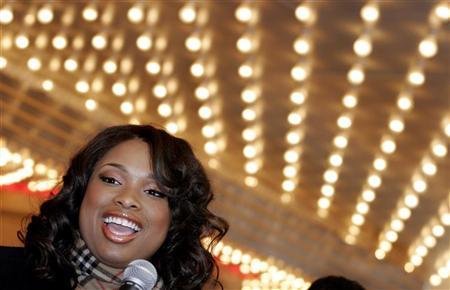 Shares of CVS, which also stood by its profit forecast for the year, rose 4 percent.
CVS, one of the largest U.S. drugstore chains, bought Caremark, a pharmacy benefits manager, in March. The second quarter marked the first time that Caremark's results were included for a full quarterly period.
During a conference call, Chief Executive Tom Ryan said that despite losing some of the Federal Employee Program contract and a New York State contract, the pharmacy benefits management business should retain about 90 percent of its contracts for 2008.
The company has won more than $1 billion of new business since the Caremark deal and could be a finalist for about $1 billion worth of additional opportunities for 2008, he said.
"We think these comments should dispel some of the concern among investors that CVS would see significant customer attrition due to the merger," Wachovia Securities analyst Matt Perry said in a research note. He rates CVS "outperform."
The company also said it is feeling some pressure from economic factors such as higher gasoline prices in its stores, but not to the degree other types of retailers have.
EARNINGS, SALES SOAR
Second-quarter profit rose to $723.6 million, or 47 cents per share, from $337.9 million, or 40 cents per share, a year earlier. The company estimated that merger and integration costs associated with the Caremark deal cut earnings by a penny per share.
CVS had forecast earnings of 44 to 47 cents per share, while analysts on average had expected 46 cents, according to Reuters Estimates.
Second-quarter revenue nearly doubled to $20.7 billion and topped analysts' average forecast of $20.57 billion.
Sales at stores open at least a year, or same-store sales, rose 5.7 percent in the quarter. Pharmacy same-store sales rose 5.7 percent and same-store sales of general or "front-end" merchandise such as candy and cosmetics rose 5.9 percent.
CVS also reported a 5.2 percent rise in July sales at stores open at least a year. Rival Walgreen Co. posted a 7.2 percent rise in July same-store sales while such sales rose 1.6 percent at Rite Aid Corp. .
All three chains said pharmacy same-store sales were hurt by recent generic introductions. While generic drugs sell at lower prices than their branded counterparts, they are typically more profitable for drugstores.
CVS still expects to earn $1.86 per share to $1.91 per share this year, Chief Financial Officer David Rickard said during the call. That view now reflects items such as a hit from an increase in amortization, which should be offset by the impact of the timing of Medicaid cuts; the strong second quarter; and higher synergy savings from the Caremark deal.
Analysts, on average, expect a profit of $1.89 per share.
The company expects total revenue to rise about 70 percent to 75 percent this year over 2006, when CVS revenue totaled $43.81 billion. Comparable sales should rise 6 percent to 8 percent this year, Rickard said.
He forecast third-quarter earnings of 42 to 44 cents per share, while analysts have expected 45 cents, and said revenue should jump 80 percent to 85 percent, with same-store sales up 5 percent to 7 percent.
Goldman Sachs analyst John Heinbockel, who rates CVS "buy," said positives such as the pharmacy benefits contracts should outweigh the third-quarter profit forecast.
CVS shares were up $1.37 at $36.91 in late trading after rising to $37.05 earlier on the New York Stock Exchange.
Through Wednesday, shares of CVS traded at about 15.2 times estimated 2008 earnings, while Walgreen trades at a multiple of 18.6, according to Reuters data.
As of July 28, CVS had 6,180 stores and Rite Aid had 5,151. On July 31, Walgreen had 5,850 stores.
© Thomson Reuters 2022 All rights reserved.