Counterfeiting: Lacoste and Puig rewarded for their initiatives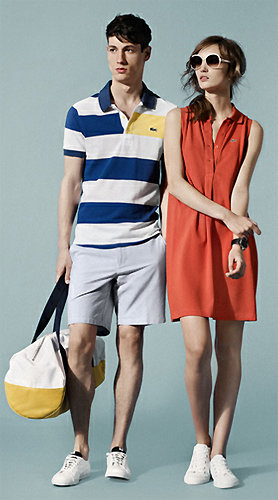 Lacoste.com
On the occasion of the international anti-counterfeiting day, the Global Anti-Counterfeiting Network (GACG) presented its awards on the 7th of June, 2012, in Paris. In the brand category, it was Lacoste which won, with the Puig group receiving an honorable mention.
The Lacoste company, represented by its director of public and legal affairs, Nathalie Moullé-Berteaux, was recognized for its investment in the defense of intellectual property. "This is the result of a very important commitment on the part of the house of Lacoste," said the manager, "we are founded upon a licensing system around a brand that turns 80 next year. Because of this business model, intellectual property is central to our commitments".
Nathalie Moullé-Berteaux has also called for better engagement from the political establishment on the issue. "Our greatest wish is to have a representative at the level of the Prime Minister, of the President of Republic, to defend loud and clear our commitments to intellectual property," she said. "We have seen how this can be successful with Victoria Espinel, advisor to President Obama, who supported the publication of a report in March showing that 14 million American jobs depend directly on intellectual property. In France and Europe we too need a leader to lead our fight. "
The initiatives of the Spanish group, Puig, were also noted. Specializing in the development of fashion brands and perfumes (Carolina Herrera, Paco Rabanne, Nina Ricci ...), the company was encouraged by the GACG to "continue in this direction" by a high commendation.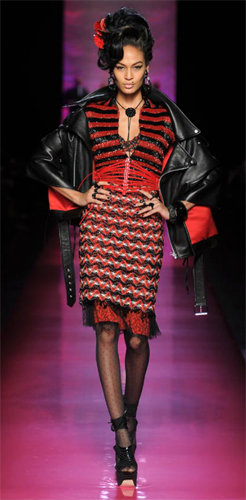 Création Jean Paul Gaultier, a subsidiary of Puig since 2011
In the Individual achievement category, the honorees were Brochand Bernard, president of the NACC (National Anti-Counterfeiting Committee), and Jack Chan, chairman of QBPC (Quality brands protection committee). Sephen Truick, of the British unit against cyber crime, also received a high commendation.
The category International Public Body , in turn, awarded as winner the World Custom Organization (WCO). The category National Public Body was awarded to the Spanish police for its record against the traffickers of counterfeit as well as to the Chinese Economic Crime Investigation Department (ECID) . The GACG has also given its high commendation to the South African Revenue Service, and the Department of Intellectual Property of Thailand.
And, in the category Association, it was the APM, the German equivalent of the Union of Manufacturers (Unifab) who received the honors, while a high commendation was given to BASCAP, Business Action to Stop Counterfeiting and Piracy.
Copyright © 2022 FashionNetwork.com All rights reserved.